About Travel Southern Oregon
Travel Southern Oregon (TSO) is one of the oldest Regional Destination Management Organizations in the state, having formed in 1983 to cooperatively market Southern Oregon as the Southern Oregon Visitors Association (SOVA). The goals of the organization have expanded significantly to include industry support and the development of destinations and human resources to ensure continued positive economic impact through regional tourism.
Travel Southern Oregon is an independent 501c6 organization directed by a board of 22 tourism industry stakeholders from every county and industry in the region and has a full-time staff of two. TSO also manages the state's Ashland Welcome Center on I-5 northbound in Ashland as visitors enter Oregon from the south. Our RDMO serves constituents across Jackson, Josephine, Douglas, Klamath, and Lake Counties.
Staff Directory
Tammi Mendels (She/Her)
Ashland Welcome Center Manager
Tammi Mendels is an accomplished professional in the tourism industry, currently serving as the Ashland Welcome Center Manager. With 15 years of experience, she possesses expertise in tourism, customer service, and volunteer management. For 28 years, Tammi worked at Harry and David, culminating in her role as Mailing Services Manager. She has significantly contributed to the industry through her work at Travel Medford. Notably, creating the Jackson County Visitor Map and effectively supervised a team of 50+ volunteers.
Beyond her professional endeavors, she actively engages in the community with the Medford Jazz Festival, Southern Oregon Kennel Club, and Soroptimists International Medford. In her free time, you can find her enjoying leisurely walks with her dogs and exploring new recipes in the kitchen.
Thomas Moser (He/Him)
Program Manager
Thomas Moser is a seasoned professional in the hospitality and tourism industry, boasting over a decade of experience working for organizations throughout Oregon. He currently serves as the Regional Program Engagement Coordinator for Travel Southern Oregon. He has been involved in numerous projects, including creating food trails, outdoor recreation maps and implementing technologies such as Google Trekker. With a focus on frontline training and destination development, he is committed to promoting the growth and success of the industry.
When he's not working, Thomas enjoys pursuing his hobbies of mountain biking, cooking, and drinking iced coffee during snow storms.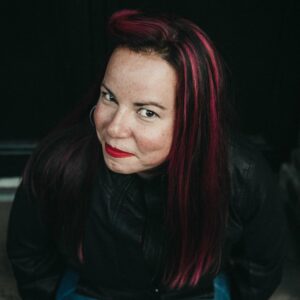 Lanessa Pierce (She/Her)
Social Media Coordinator
Lanessa Pierce is the owner and social media manager of "What to Do in Southern Oregon" a local events blog, website and social media outlet showcasing the region's best events and adventures. Lanessa enjoys all that Oregon has to offer with her husband and two children, getting outdoors as much as possible. She is also passionate about local homegrown music, food, beer and wine.