The Pacific Crest runs through it–a geological story of western rivers and eastern deserts with high mountain lakes in between.
Enjoy the mild year-round climate, magnificent scenery, and authentic experiences in the Land of Umpqua. Enjoy outdoor adventures including fishing, rafting, and discovering waterfalls galore just minutes from downtown Roseburg. Travel the Volcanic Scenic Byway along the famous North Umpqua River to Crater Lake National Park. Visit historic covered bridges and the many local wineries where you will meet the winemakers personally. Wildlife Safari animal park is an adventure for the whole family–and wind up the day in the pool at the Seven Feathers Casino & Resort on the South Umpqua River.
The Illinois Valley is home to the Oregon Caves National Monument and the Wild & Scenic Illinois River. Recreational, cultural, and educational opportunities abound in countless local parks, galleries and non-profit centers. The famous Redwood Highway–Highway 199 from Redwoods National Park in Crescent City to Grants Pass–runs right through the Illinois Valley wine country, river swimming holes and other delightful outdoor spots.
The Rogue Valley is well-loved for many reasons. For its "Wild and Scenic" Rogue River that runs from Crater Lake to the Pacific. For Ashland's Oregon Shakespeare Festival and Pacific Crest Trail and skiing on Mount Ashland. For the rising wine country of the Applegate, Illinois, and Rogue Valleys. For Medford's revitalized downtown and amazing sports facilities and orchards. For Jacksonville's historic old town and Britt Festivals. For the jetboats and rafting in Grants Pass where everybody knows "It's the Climate!" – Do Something Great in the Rogue Valley.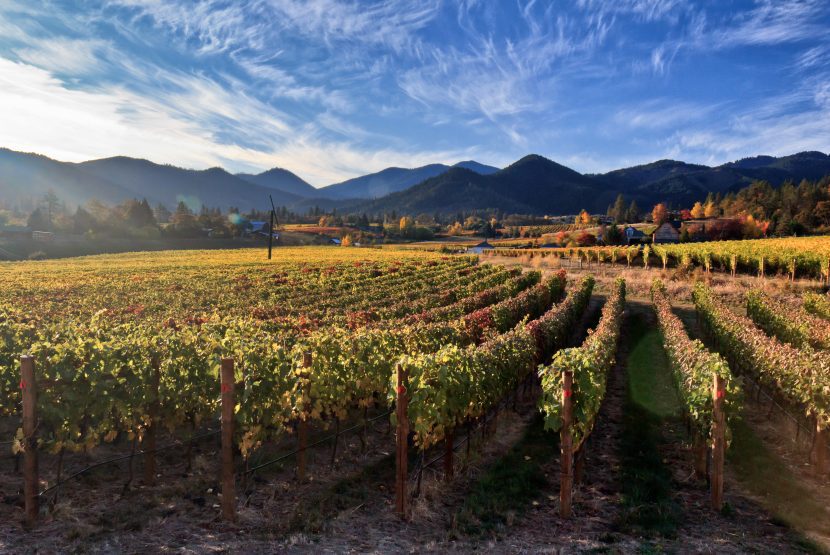 Oregon's shimmering blue gem. Artists, photographers, and sightseers gaze in wonder at its blue water and stunning setting atop the Cascade Mountain Range. It's a must-see spot during any trip to Southern Oregon. Born out of the eruption of Mt. Mazama 7,700 years ago, the mountain collapsed and created a nearly 2,000-foot deep crater. Seven millenia of rain and snowmelt have filled the crater and has resulted in one of the world's clearest bodies of water. Scientists have measured the water's clarity to as deep as 120 feet.
With four well-defined seasons and over 300 days of sunshine a year, Klamath County has plenty of outdoor experiences for you to discover. From fly fishing for giant native rainbows on the Williamson River, to kayaking and whitewater rafting to the Upper Klamath River to quiet canoeing on Klamath Lake at Rocky Point, the recreational op­portunities here are virtually endless. And you just might have the place to yourself.
The west is alive and kickin' in Lake County! The area offers spectacular vistas of rich forests, century ranches and the breath-taking splendor of the high desert. Hang gliders and paragliders fill the skies in the summer, and the winter months are fabulous for skiing the powder of the War­ner Canyon Ski Hill. This is a paradise for rock hounds, mountain biking, birding, hot springs, hiking, fishing and camping. Come and discover the excitement where the old west meets the very best