Party 365 days a year with food, fun and entertainment at Chicken N Cheers. They're centrally located in Klamath Falls, so you can easily get to the restaurant from any area in the Klamath Basin.
Contact Information
3310 Madison Street
(541)884-3130
Related Destinations
An authentic family Mexican restaurant. Founded in 1999, Mazatlan Grill is owned by a group of long time friends and […]
2322 Washburn Way
(541)850-9610
Crazy R Pizza offers a variety of signature and classic pizzas, as well as satisfying appetizers. At Crazy R Pizza […]
6200 South 6th Street
541-205-5553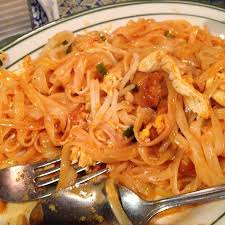 Thai Orchid is a modest, unassuming Thai restaurant that offers traditional favorites like curries and noodle stir-fries.
900 Main Street
541-273-0707