In Ashland, visit Noble Coffee Roasting, which landed an impressive feat: two of their Ethiopian roasts are finalists in the 2016 Good Food Awards, a national contest with entries selected for their tastiness and commitment to sustainability. Noble's founders launched the company as a way to experiment with coffee, study its complexities and break it down into approachable ideas for coffee lovers everywhere.
Related Destinations
A multi roaster café located in the heart of Ashland Oregon, Remix Coffee Bar serves a revolving selection of the […]
1602 Ashland Street
541-488-0101
At Allann Bros Coffee Co., we import our coffees exclusively from the most fertile and renowned coffee-growing regions on earth. […]
1602 Ashland St.
541-488-0700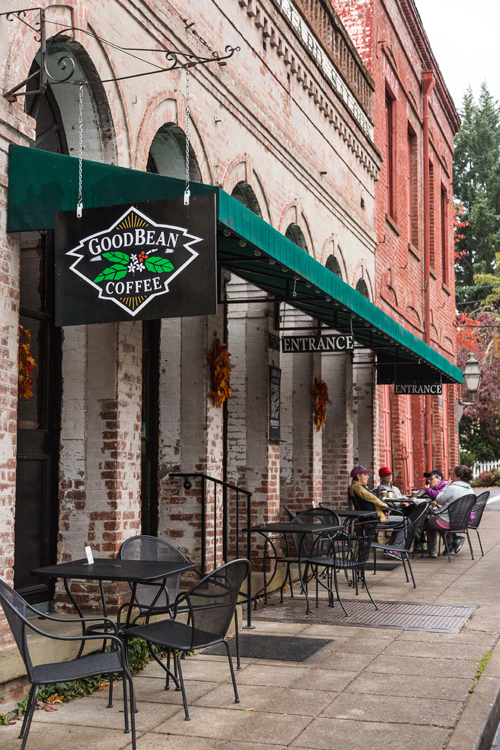 Goodbean coffee has been a local business since it opened its doors in 1990. They roast their own beans locally […]
165 S Oregon St
# 747
541-899-8740