Enhance your stay with lodgings in underground caves, gnome domes or treehouses.
From glamping on a farm to staying in a covered wagon, a treehouse and even a cave, there's always a cool place to spend the night in Southern Oregon. Fun lodgings can help elevate any vacation, whether it's to light a creative spark, connect with nature or thrill the kids. You'll find a range of alternative lodging experiences for every budget and taste, all offering extraordinary stays. Here are a few of our favorites.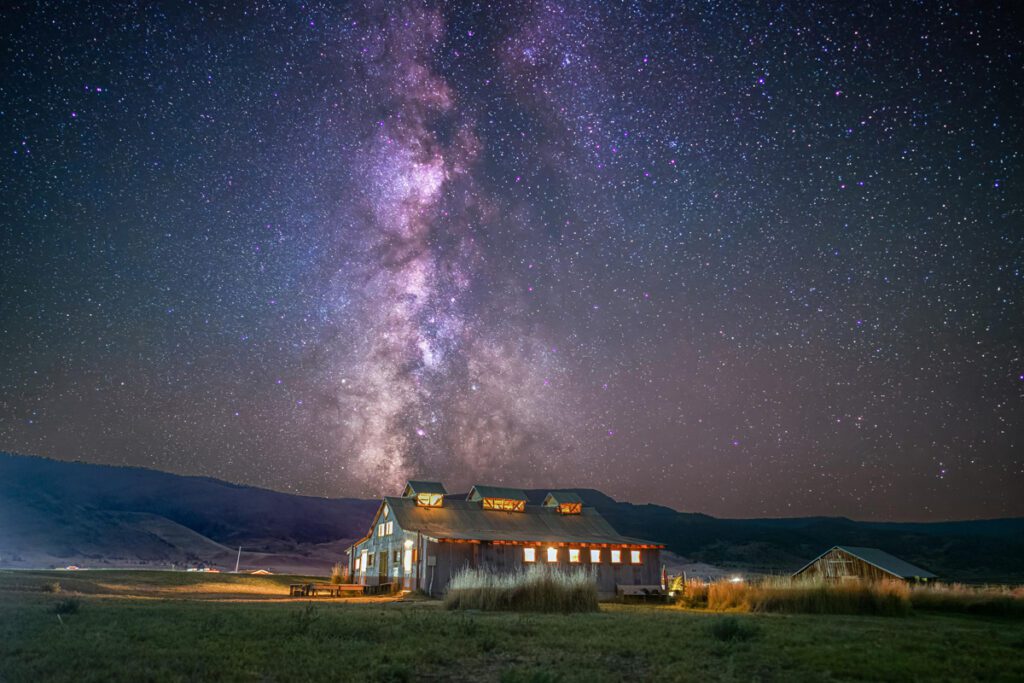 Cabin Retreats, Caves and Cures
In the cool, green forests of the Southern Cascades there are a wide range of choices for unique lodging. From cozy, solar-powered deluxe mountain cabins at Green Springs Inn & Cabins to quiet lakeside cabins at dog-friendly Hyatt Lake Resort or boat-friendly Lake of the Woods Resort, the mountains between Klamath Falls and Ashland and Medford are full of fun escapes.
Sky Cave Retreat — which offers guests special getaways surrounded by complete darkness — made headlines in 2023 when NFL quarterback Aaron Rodgers booked a stay. You don't have to be a professional athlete to reap the benefits of a guided dark retreat in the mountains between Ashland and Klamath Falls. This healing and meditative experience includes organic meals delivered by caring staff, hot baths and cozy earth-bermed cabins.
Craft your own retreat at Summer Lake Hot Springs, a small, eco-friendly resort near Paisley where hot mineral springs bubble up from nearly a mile underground. The springs feed an indoor soaking pool in the resort's historic 1929 bathhouse and outdoor rock pools. Rustic cabins feature upcycled furnishings, geothermally heated floors, kitchens and outdoor fire pits; there are also campsites and hookups for camper vans. Playa Summer Lake — an artists retreat set on the lake amid a stunning desert landscape — hosts quiet residencies for creative people with a variety of dates and themes. The nearby Summer Lake Wildlife Area offers some of the best birding in the state.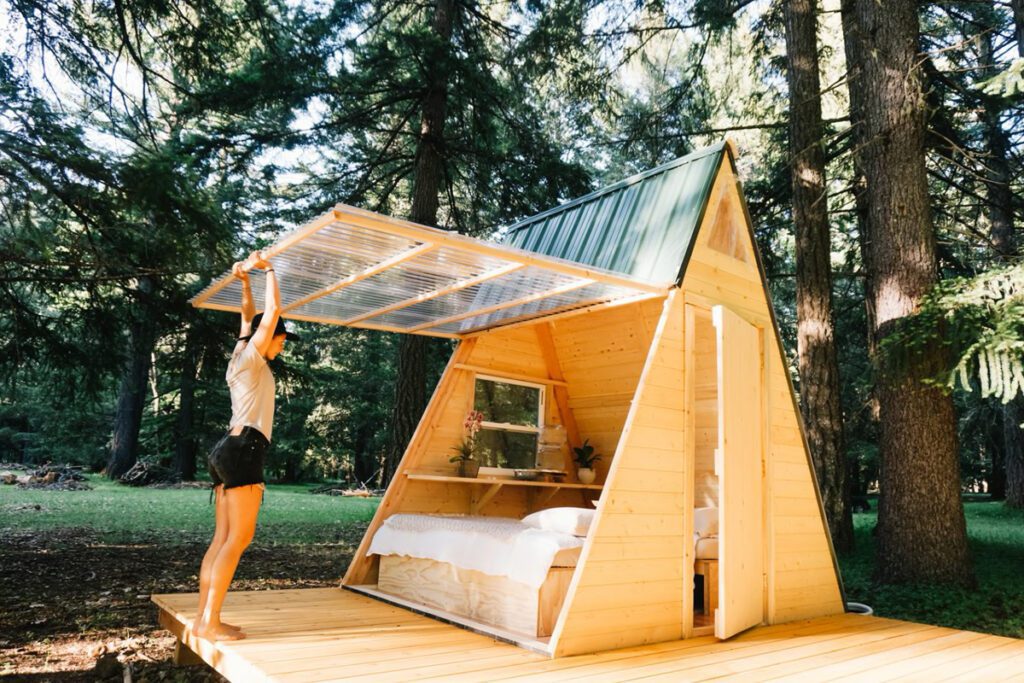 Farm Stays in Caravans, Tents and Gnome Domes
Stay in a luxury camp tent and experience the daily rhythms of a high-elevation farm at Willow-Witt Ranch in the Cascade-Siskiyou National Monument near Ashland. Nestled in the trees on this 445-acre solar- and hydro-powered ranch, the walled tents feature porches, cozy beds and wood-burning stoves. (Or opt for one of two farmhouses for rent.) Lend a hand milking goats or gathering eggs, or ramble along trails through the property by foot or on snowshoes or skis. We doubt you'll want to leave, but you'll be close enough to take in a play at the Oregon Shakespeare Festival.
The Oregon Trail lives on at an overnight stay in a cozy covered wagon in the heart of the Applegate Valley. The farm's two large caravans are comfortably outfitted with bunks that sleep five people. Pet the goats, sheep and llamas grazing on the 11-acre farm; explore the nature trails; or take a dip in the on-site swimming hole. The Applegate Valley Wine Trail is just down the road.
Cedar Bloom Farm is a 100-acre retreat near Cave Junction where guests can book a fairy-tale-worthy gnome dome with porthole windows framing forest views. You'll have access to composting toilets, a shared kitchen, a shower house and a sauna, as well as three excellent swimming holes on the 1 mile of Illinois River frontage. Camping is available as well.
Field Station Yurts and Treehouse Resorts
At Siskiyou Field Institute, relax and watch dragonflies light on the pasture, dip your toes in Deer Creek, or take an all-ages naturalist course in mycology or wilderness first aid. Located in Selma's Deer Creek Valley, this education facility offers year-round indoor and outdoor lodging. There are two large yurts that sleep up to 18 people, as well as private rooms with a shared kitchen and common areas. Living the van life? This one-of-a-kind field station offers camping and RV sites with access to a bathhouse.
Nearby, two treehouse resorts give a bird's-eye view of the tree canopy. Vertical Horizons Treehouse Paradise is a bed-and-breakfast with four treehouses with decks. One even has a tree growing straight through the middle. It also offers technical tree climbing and disc golf. At Out 'n' About Treehouse Treesort, there are 15 treehouses from 12 to 47 feet off the ground. Be prepared to clamor over swinging bridges, up ladders and into lofts as part of the adventure. Enjoy on-site zip lining, hiking, ultimate Frisbee and horseback riding. Both of these treehouse resorts make a great base for exploring the Rogue River-Siskiyou National Forest and the Illinois River Canyon.