Canyonville
The South Umpqua Valley is steeped in stories of Native Tribes, pioneers and homesteaders. One stop not to miss is the Pioneer-Indian Museum, with free admission and donations accepted. "They have great pioneer artifacts and historical knowledge that can put a lot of things into perspective," says Dani Raines, a Myrtle Creek resident who is helping to promote the area's visitor experiences.You'll learn of hardy people traveling before GPS with kids who never asked, "Are we there yet?"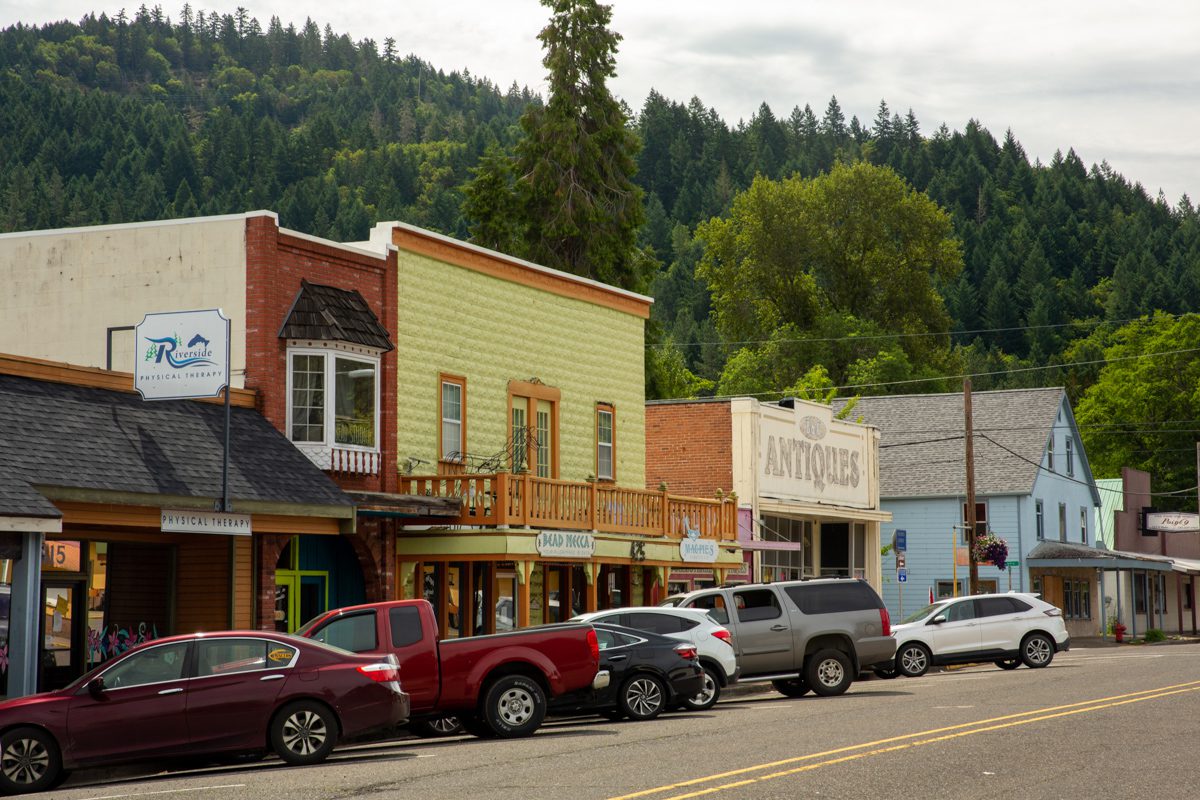 Before leaving Canyonville, you'll want to fuel up and grab food for the road as it's long quiet stretches from here on out. Stop by Ray's Food Place, Ken's Sidewalk Cafe or the Seven Feathers Truck and Travel Center, owned by the Cow Creek Band of Umpqua Tribe of Indians. Then leave any worries in the rearview mirror. Meandering along the Tiller Trail Highway, also known as Douglas County Highway 1, the cold clear waters of the South Umpqua River are always by your side. This fertile valley brought forth homesteading and abundant prune orchards. Today small farming communities still call this place home in welcoming towns like Days Creek, Milo and Tiller.
The Milo Academy Covered Bridge is one of many dotting the route. Originally built of wood, then re-created with steel, planks were later added to keep it authentic. On summer days, it spans a swimming hole complete with a rope swing for the adventurous.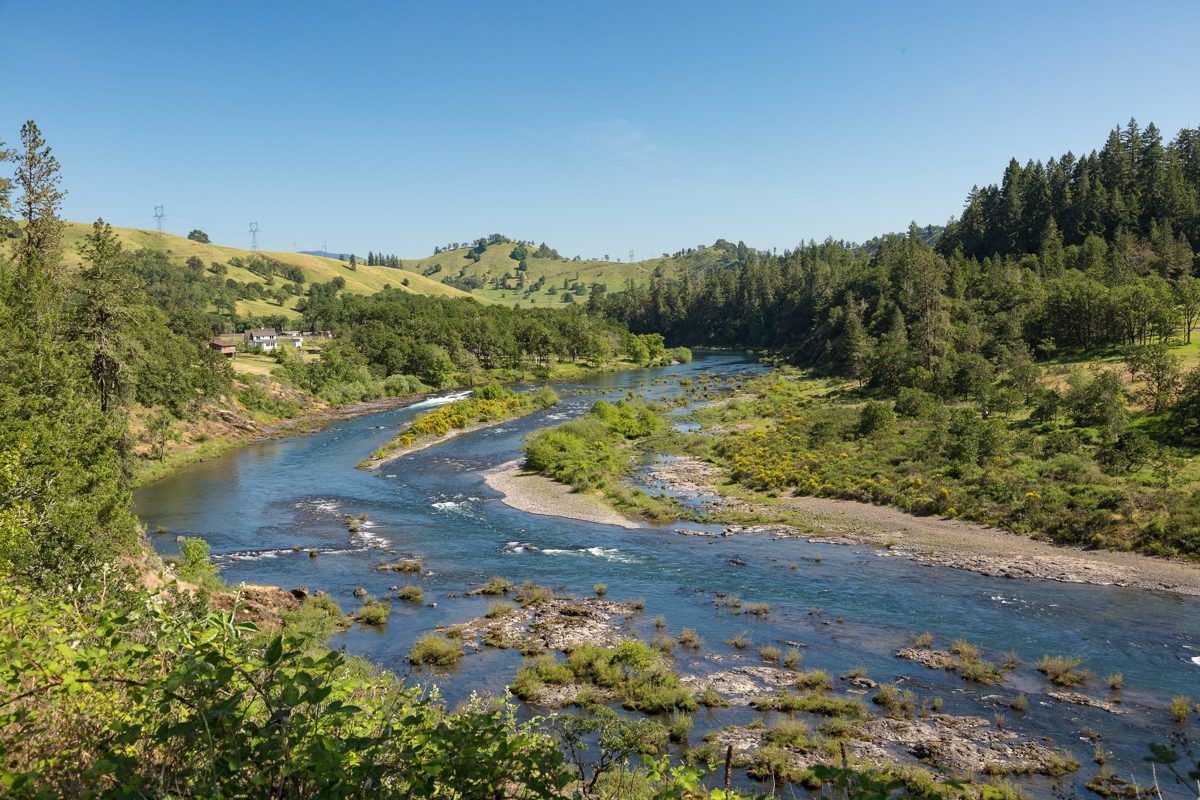 Tiller Into the Deep Woods
Continue East to the historic Tiller Ranger Station, built by the Civilian Conservation Corps in the 1930s. Tour a cupola-style fire lookout that's open to the public. Then prepare to disappear into the Umpqua National Forest along Oregon Route 46 toward Red Top Pond, a popular reservoir for fishing. Here the forest gets thick, the wonderful smell of old-growth Douglas fir trees fills the air, and hungry trout await. It's a long, steep, narrow gravel road that's not RV-friendly, so go slow. But at this point, taking it easy has become the theme for the day.
Myrtle Creek Valley
After Red Top Pond, turn right onto Oregon Route 18 and put it in low gear as the road drops steeply. Inspiring views unfold turn after turn as the verdant valley welcomes you into town. Myrtle Creek is the perfect place to relax on a true Main Street. Grab a microbrew at the Taphouse, some delicacies at Tommy's All-American Burger or treats for yourself and your furry friend at Goodog Bakery.
Photo Courtesy Experience Roseburg
Dole Road Ruts to Return
One last historic stop before moving forward to modern day: Make a right on Dole Road just outside of Myrtle Creek to see the Applegate Trail Dole Road Ruts – the longest undisturbed section of the Applegate Trail remaining in Oregon. A short hike past the sign and a keen eye brings wagon ruts into view. Head back along the highway, and return home feeling completely refreshed.