Oak Hills Golf Club is Douglas County's most popular public golf destination with an on-site RV Park. Accept the challenge of the rolling hills, lakes and streams, which make the 18-hole course a true natural and competitive wonder.
Offering 5 sets of tee boxes for players of all skill levels – ranging in yardage from 5,100 to almost 7,000 yards.
Noted to be one of the 10 toughest golf courses in Oregon, challenge yourself to the Championship "Black Tees".
Contact Information
1919 Recreation Lane
(541) 459-4422
Activities
Camping
Family Fun
Golf Courses
Related Destinations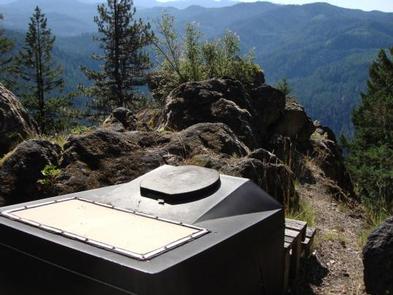 Overview Perched atop the edge of a rocky cliff in the Umpqua National Forest, Acker Rock Lookout offers visitors a […]
Located adjacent to Whitehorse Falls Campground, visitors can view this 15 foot falls on Clearwater River from an accessible overlook.
This campground offers excellent scenery. Although Steamboat Creek is closed to all fishing, summer visitors often see large steelhead trout […]