Antler Camp is located 50 minutes southwest of Silver Lake, Oregon. Besides horseback riding, there are opportunities for hiking, mountain biking, and photography in this rugged mountain setting.
The undeveloped campground offers five camping sites that are large enough for a horse trailer, and the loop makes it convenient to maneuver a trailer. Other amenities include a vault toilet, potable water (hand pump), a hitching rail, and corrals.
You can ride your horse on the Fremont National Recreation Trail #160 about eight miles to Yamsay Mountain, one of Oregon's highest 100 peaks, and enjoy the wide-open skies covering the timbered mountains. From Yamsay, it's about six more miles to Silver Creek Marsh Camp.
Open Season:
June 15 – September 15
September 16 – June 14, Open with Reduced Services
Amenities
Vault Toilets
Horse Trails
Campground
Activities
Bicycling
Campgrounds
Hiking
Horse Camping
Horseback Riding
Picnicking
Related Destinations

This segment of the Oregon Timber Trail shows off the very best of high-desert riding. It takes you across prairies, […]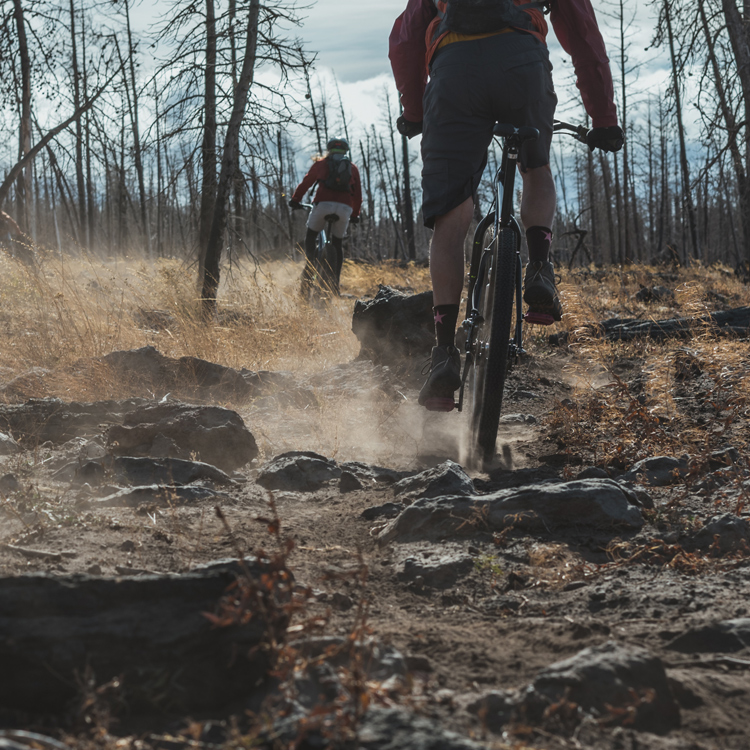 Paisley Adventure powers safe and inspiring outdoor experiences for cyclists of all speeds and creeds. They offer guided bicycle tours […]

The phrase "get away from it all" is overused and misapplied – but not when you pedal the Oregon Outback. […]