Casey's Restaurant serves home cooked American family food.
Contact Information
4706 S. 6th St
(541)882-9676
Related Destinations
Jalapenos Taco Shop was established in 2004. Enjoy fast, fresh food and friendly service at this fun restaurant.
6504 South 6th Street
(541)882-1927
3435 Washburn Way
(541)883-2175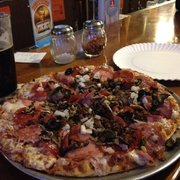 Located in Klamath Falls, Mia and Pia's Pizzeria & Brewhouse is a favorite local hang-out for those craving entertainment, a […]
3545 Summers Ln.
541-884-4880