From high atop the rim of Crater Lake, you can see what a wonder the world really is.
A hike down to the water reveals new wonders. The water is so blue, so deep, it's no surprise it's the deepest lake in America, and one of the deepest on earth. That's why it's one of the 7 Wonders of Oregon.
Surrounded by cliffs almost 2,000 feet high and boasting a picturesque island a violent volcanic past, Crater Lake is also home to hikes in old-growth forest and cross-country ski trips in the winter months. Many of the roads and facilities close during the winter, but the park is open and accessible all year long.
Crater Lake is located in Southern Oregon, which is also home to the world-renowned Oregon Shakespeare Festival, the stunning Rogue River, the Oregon Caves and vineyards, chocolatiers and cheesemakers galore.
CLIMATE: Most visitors come to Crater Lake National Park during the months of July through mid-September, when the weather is generally mild with little precipitation. Due to the elevation of the park (6,500 ft. at Park Headquarters and 7,100 ft. at Rim Village), weather conditions may change quickly and a warm jacket and wool sweater are always recommended items to carry. During the winter months, from October through June, weather conditions make preparing for extreme winter conditions necessary. Blizzards, high winds, extreme cold and low visibility dominate the weather patterns. Visitors should come with cold weather gear.
RECREATION: A good place to begin your visit to Crater Lake is at one of the two visitor centers. The Steel Information Center lies south of Rim Drive next to park headquarters and is open year-round. In the summer, the Rim Village Visitor Center is open along Rim Drive on the southern side of the caldera. After gathering information on the park and its facilities visitors can make educated decisions about what recreation opportunities to pursue. Hiking, backpacking, camping, picnicking and sight seeing are popular pursuits within the park. Boating and scenic driving around Rim Drive can be enjoyed by visitors during the summer months. In winter snowshoeing and cross-country skiing provide solitude and a little-known view of the park.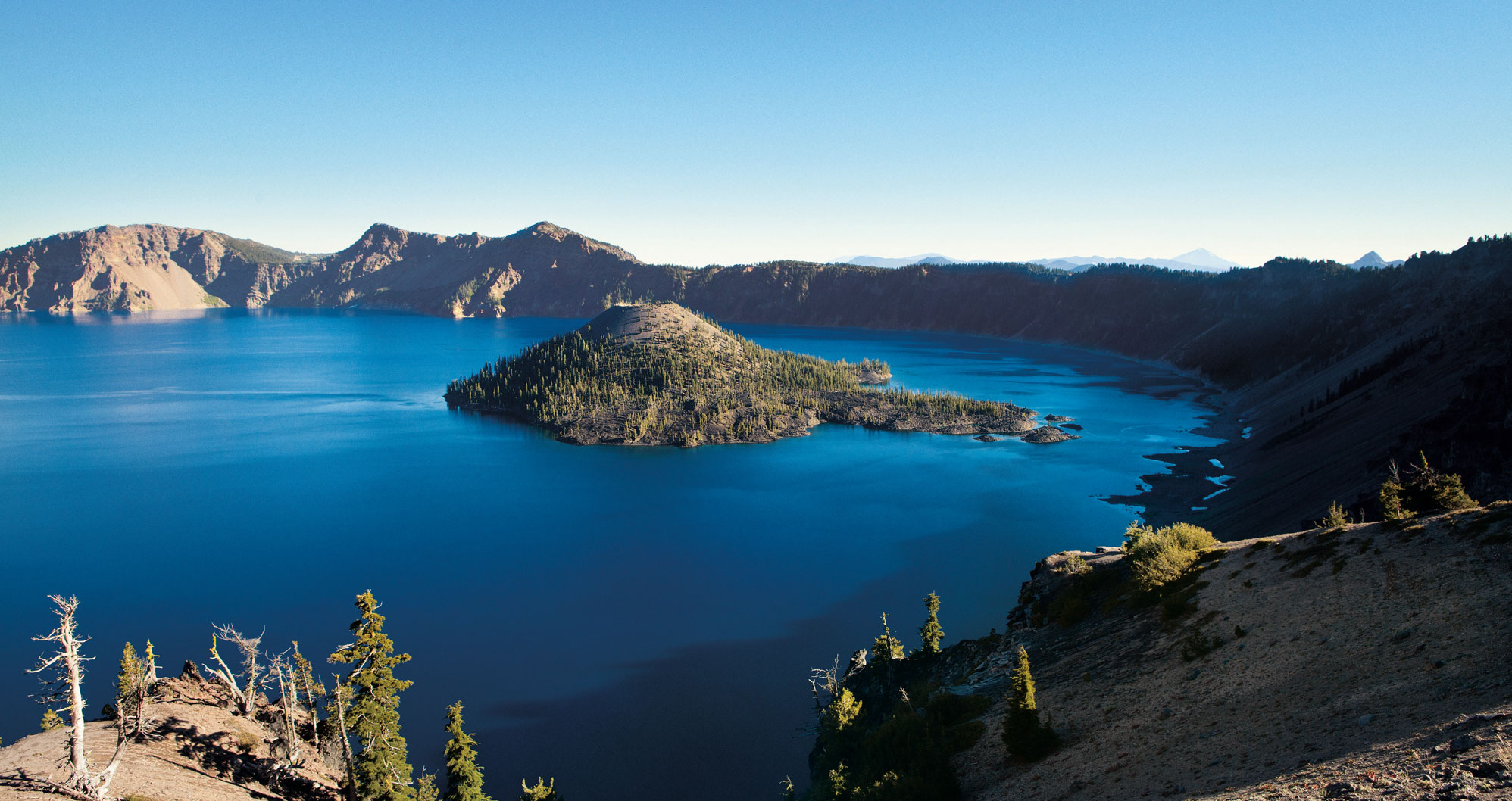 Activities
Auto Touring
Birding
Camping
Cross-Country Skiing
Filmed in Oregon
Fishing
Hiking
Lakes & Reservoirs
Photography
Snowshoeing
Related Destinations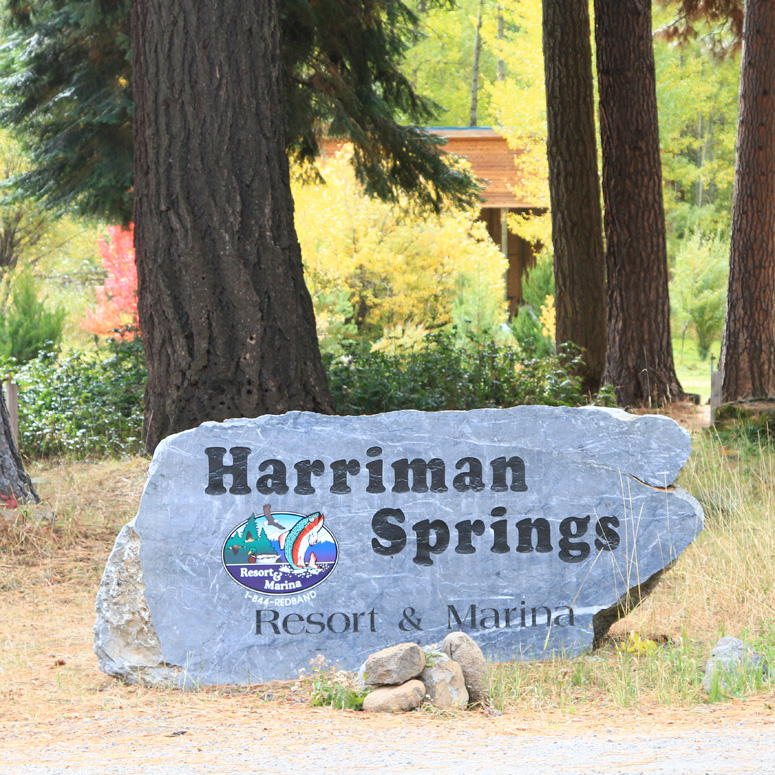 Harriman Springs Resort is located on a historic setting on the shore of Pelican Bay, Upper Klamath Lake.
26661 Rocky Point Rd.
844-733-2263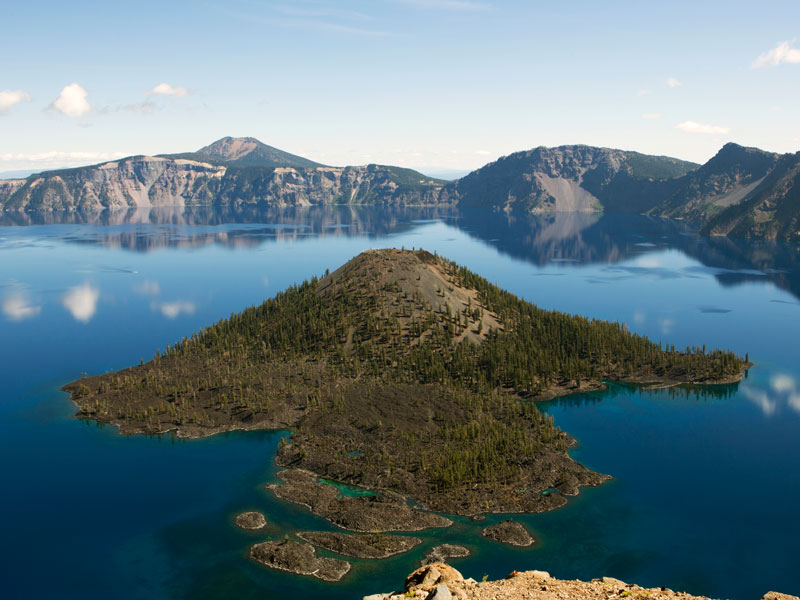 Crater Lake inspires awe. Native Americans witnessed it form 7,700 years ago, when a violent eruption triggered the collapse of […]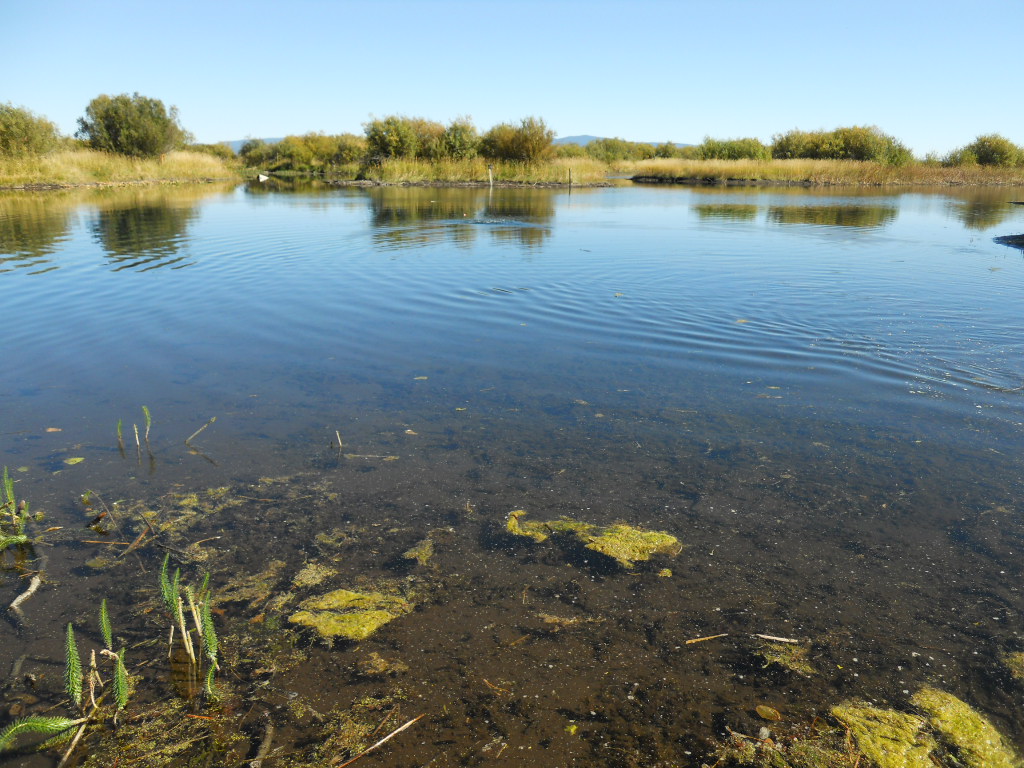 Free rustic camping with Upper Klamath Lake Canoe Trail access.  Located 40 minutes northwest of Klamath Falls, Oregon, Malone Springs […]
Malone Spring Rd
(541)883-6714