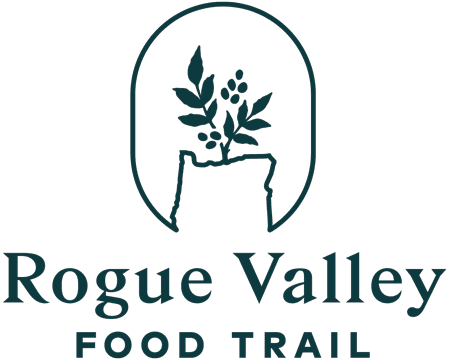 This trip starts at Oregon's best little rest stop – the Central Point Artisan Corridor. First stop: Rogue Creamery where Rogue River Blue holds the title of "World's Best Cheese." Next door, Lillie Belle's array of chocolatey treats are guaranteed to satisfy any taste buds. Taste for yourself why they've been chosen as one of America's Top 10 Chocolatiers.
The seasonal Rogue Valley Growers & Crafters Market in Medford offers local organic produce, unique crafts and artisan foods. From there, check out Dunbar Farms, a 110-year-old family owned farm specializing in organic produce and stonemilled flours. Next, it's off to Harry & David, one of Southern Oregon's most popular purveyors of gourmet foods.
Before you leave Medford, stop in for lunch and a tasting at Immortal Spirits and Distilling Company, a local distillery that has been making handcrafted spirits from scratch for more than ten years. Make your way south toward Ashland with a stop at EdenVale Winery, situated on one of the oldest orchards in the Rogue Valley. The Oregon Cheese Cave is just down the road, carrying a selection from all over the world, with an Oregon focus.
Lithia Springs Resort and Wine Garden offers lodging, complete with in-room soaking tubs that run water from natural hot springs. If you're just passing through, the Wine Garden offers an intimate and fun wine tasting experience. For dinner, Larks Home Kitchen Cuisine, located in the landmark Ashland Springs Hotel, serves up seasonal fare with a focus on locally sourced ingredients.
A quick jaunt east takes you to Willow-Witt Ranch. This 445-acre working ranch makes for the perfect end to a day of exploration with accommodations nestled in a valley within the Cascade-Siskiyou National Monument. For a true farm stay, overnight guests have the option to participate in daily farm activities from egg-gathering, milking, goat herding to working in the vegetable garden.
We hope your experience along the Rogue Valley Food Trail doesn't end when you leave the area. We encourage you to bring a taste of your journey back home to share with friends and family as a reminder of the bounty available in the Rogue Valley region.