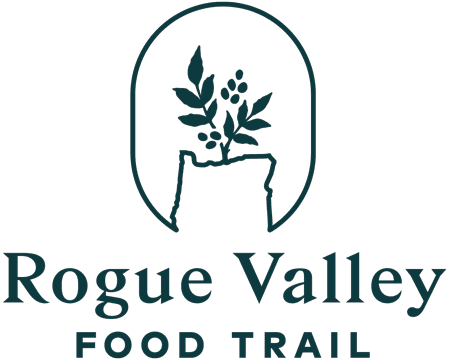 Is there a better way to start the day than with a fresh biscuit the size of your face? Find out at Buttercloud Bakery & Café, a local favorite where scratch-made baked goods reign. Then it's off to Fry Family Farm. At the farmstore, you find a wide variety of organic produce, potted plants, fresh cut flowers and gifts for the folks back home. From one family-owned farm to the next, at Bigham Farms enjoy more fresh, Southern Oregon produce. At the Oregon Bee Store, find everything from local, raw honey to supplies to start your own beekeeping. From buzzing bees to fuzzy alpacas, learn everything you need to know about alpaca farming at Alpacas at Lone Ranch.
Make your way back to Medford for a craft brew and pub fare made from locally-sourced ingredients at Common Block Brewing Company. At your leisure, head north to Grants Pass. On Saturdays, the Grants Pass Growers Market is a hub for the region's fruit, vegetables, pastries and farm products. Take your time strolling through the aisles, chatting with the local producers. Daily Blessings Farm specializes in produce, poultry and fresh flowers, but their educational programming is what makes a trip to this farm special for the whole family – from composting with worms to learning about essential oils for kids, this will be an afternoon well spent.
Next, it's off to Fort Vannoy Farms, a 500-acre, third generation working farm. Though this family favorite is well-known for its Fall Harvest Festival, Corn Maze and Pumpkin Patch, it promises to be a year-round hit.
Dinner at Wild River Brewing & Pizza Co. is sure to please both old and young with handcrafted brews and a selection of "famous" pizzas. End the day at Pholia Farm, a fully operational Nigerian Dwarf Goat farm. Spend a night in the bunk house, or refurbished Airstream and get a crash course in goat farming.
We hope your experience along the Rogue Valley Food Trail doesn't end when you leave the area. We encourage you to bring a taste of your journey back home to share with friends and family as a reminder of the bounty available in the Rogue Valley region.