By Michelle Kehm
Miniature trains, walking tours, rail tours and full-size cabooses, oh my! Train Mountain Railroad Museum is a virtual wonderland of railroading history — and hobbying — and it's free and open to the public on weekdays, year-round. The museum isn't really a museum in the traditional sense, but more of an outdoor model-train park. It's all run by volunteers, with more than 35 miles of smaller-sized track, plus meticulously constructed miniature trains, full-size trains and educational rail tours.
Train Mountain near Chilquin, Oregon
Visitors can grab a brochure and take a self-guided walking tour. Wander around the full-size snow-removal equipment and cabooses, and ogle the displays of model trains and their villages, trellises and tunnels. But the most popular draw for visitors at Train Mountain is probably the miniature-train tour (the kind of train you ride on not in). If it's not raining or too chilly, Train Mountain offers educational rail tours for adults and older children that teach about the history of railroading and how real-life railroads operate. Get ready to get your train geek on.
If you have smaller children, hop over to the adjacent Klamath and Western Railroad, which offers rides suited for younger kids on Saturdays during the summer, through Labor Day. In October, the whole family can hop aboard their Pumpkin Express and pick a pumpkin to take home — along with a newfound love of all things tiny and train-related.
Train Mountain near Chilquin, Oregon
When you go:
Train Mountain is open Monday through Friday all year long except holidays. It has a picnic area, light refreshments for purchase and a playground, so if you're coming from Klamath Falls or Crater Lake you can easily make a day of it. Visit their site for hours, upcoming tours and other questions. Come prepared for all weather conditions and wear closed-toe shoes to take the train tour. Lastly, remember that Train Mountain is run and maintained completely by volunteers. Please make a donation to help keep it on track.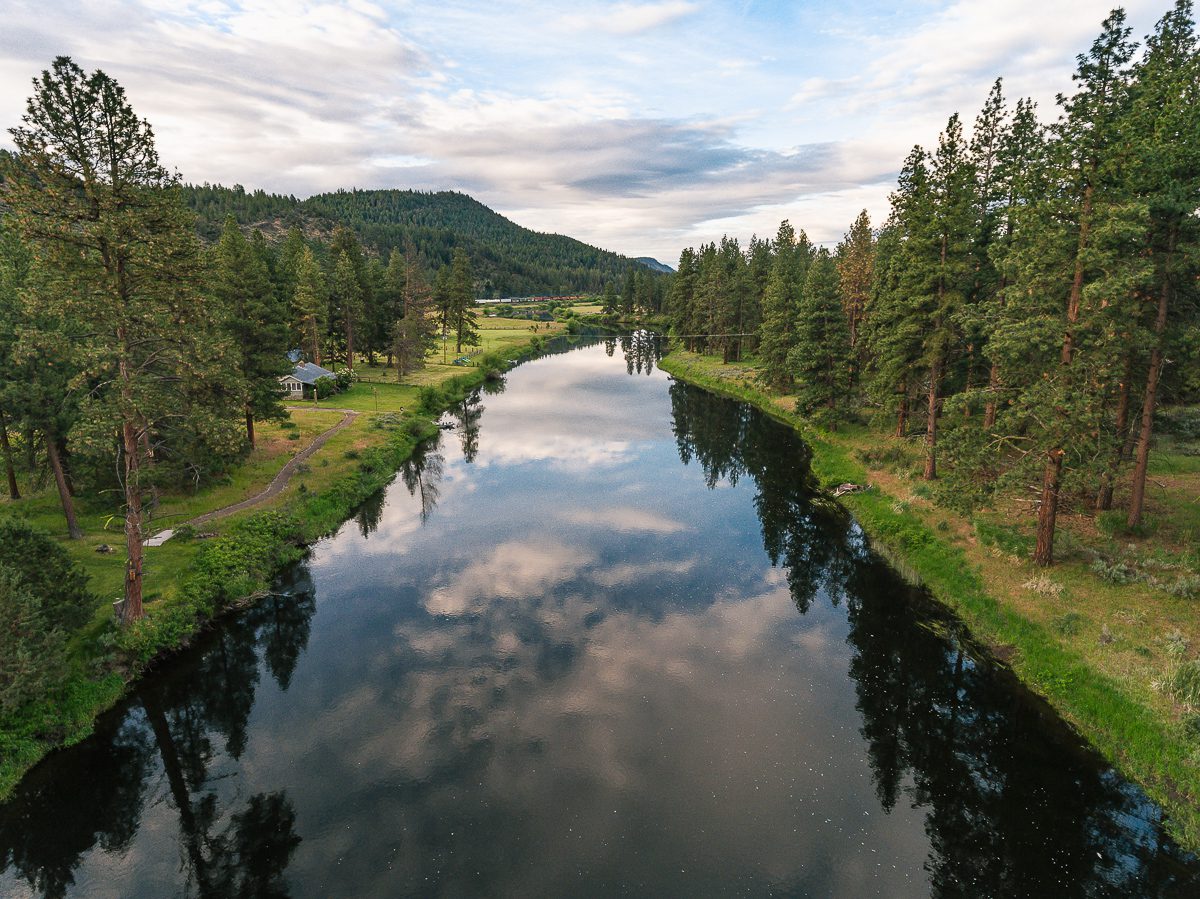 Lonesome Duck Ranch, Williamson River, Chiloquin Oregon. Photo: Jak Wonderly
While in Chiloquin, there's plenty more to do. Two Rivers Art Gallery, just a few miles north of Train Mountain, showcases the work of more than 80 local artists. The gallery is named for the Williamson and Sprague rivers, which wind through town on their journey to Upper Klamath Lake, providing excellent trout fly-fishing opportunities — look to access it from Lonesome Duck Ranch, an ideal basecamp for the area. You can also camp at nearby Collier Memorial State Park, where the Williamson and Spring Creek converge, or book a room at the Kla-Mo-Ya Casino, with its pool, hot tubs and slot machines. Check in at the Chiloquin Visitors Center for more info.
Michelle Kehm is a writer and author whose work has appeared in Condé Nast Traveler, AFAR, Vogue, Glamour and the NewYorker.com. She's a native Portlander and is loving rediscovering the Pacific Northwest after a long spell of living in New York City.