by Eddie Wallace
The three very active Southern Oregon entrepreneurs and tastemakers have combined their talents to produce two wines – a 2015 Vine + Yard Tempranillo and a 2016 Vine + Yard Pinot Gris – that are served exclusively at the Beams' Ashland eateries Sesame, Pie and Vine, and the just-opened Falafel Republic.
Tom and Lisa first met when they were seasonal workers on the ski slopes of Colorado – he was a snowboarder and she was a skier – and they soon fell in love and eventually returned to the Rogue Valley in 2000 to begin their careers in the restaurant industry. They both worked just about every conceivable restaurant job as they gained knowledge and experience, culminating with the opening of their first restaurant Pasta Piatti, specializing in Italian cuisine, in 2003. In 2012, they opened their second spot, the Asian fusion eatery Sesame, in a primo location facing Lithia Park and featuring creekside outdoor dining.
Tom and Lisa firmly believe in the credo "evolve or die", which was the reason Pasta Piatti underwent a full-scale renovation and re-emerged as Pie and Vine in 2016. The restaurant's focus is still Italian, but the menu features mostly wood-fired and grilled items rather than simply pastas and sauces. A beautiful wood-fueled oven is at the heart of the reimagined space.
Eric Weisinger is a lifelong Rogue Valley resident, but has taken frequent international forays to expand his winemaking skills. His father John Weisinger moved to Oregon in the early 1970's to pursue a dream of planting grapes and making wine. As a child and young man, Eric did everything from planting grapes to assisting with winemaking duties. John made all the Weisinger wines from 1988 until 1997 when he passed on winemaking
responsibilities to Eric. After graduating from college and a year studying in Europe, Eric took over as winemaker, while John focused on the administrative side of the winery as the business grew.
After the 2006 harvest, Eric left the winery to expand his horizons in the wine industry by traveling and working in New Zealand, Australia, and California. Upon his return to the Rogue Valley, Eric began working as a winemaker for the family winery again as well as traveling to New Zealand each year for harvest, then returning home in time for the beginning of the growing season in Oregon. Eric now runs the family business full-time.
As if running two busy restaurants, supervising over a hundred employees during peak season, and raising their teenage daughter weren't enough to keep their proverbial plates full, the Beams felt the need for "a creative outlet " and in 2015 planted grapes on their Ashland property. They brought their idea for self-produced wines to Eric. The three had been acquaintances for about a decade as fellow Ashland business owners and members of the Ashland Chamber of Commerce board.
Eric advised Tom and Lisa on the planting, care and development of their first round of tempranillo and pinot gris grapes in 2015, and shortly after the first harvest, the Beams became one of Weisinger Family Winery's "custom crush" clients. Tom and Lisa were looking for "lovely, drinkable wines" that would pair well with any number of items from the menus at their restaurants. In fact, their head chefs are actively involved in devising menu items that will pair well with not just the two Vine + Yard wines but the entire wine menu. So far, the homegrown vintages are a hit with the Beams' customers.
When Eric and his team are not busy with custom crush clients like the Beams and other local wineries, the Weisinger Family Winery produces a wide variety of wine from fruit grown exclusively in the Bear Creek Valley around Ashland. Bear Creek Valley is home to many grape varietals such as Syrah, Tempranillo, Merlot, Malbec, Sauvignon Blanc, and Viognier. Weisinger Family Winery produces many of these wines, as well as Pinot Noir, their signature Gewürztraminer and proprietary Bordeaux blends such as Claret and Petit Pompadour.
The awards have been rolling in for Weisinger's 2014 Estate Tempranillo. It scored Double Gold in the 2018 San Francisco Chronicle Wine Competition and received Best in Show, Double Gold from the Oregon Wine Experience in 2017. Weisinger's 2014 Malbec received Silver awards in both competitions. The 2014 Estate Tempranillo also received Double Gold from the 2017 Wine Press Northwest, Platinum Judging.
Weisinger's has just released their 2015 Estate Tempranillo, so the experts' accolades may just keep rolling in throughout the 2018 awards season. Sample this vintage for yourself at Weisinger's Family Winery, located at 3150 Siskiyou Boulevard in Ashland. Phone: 541-488-5989.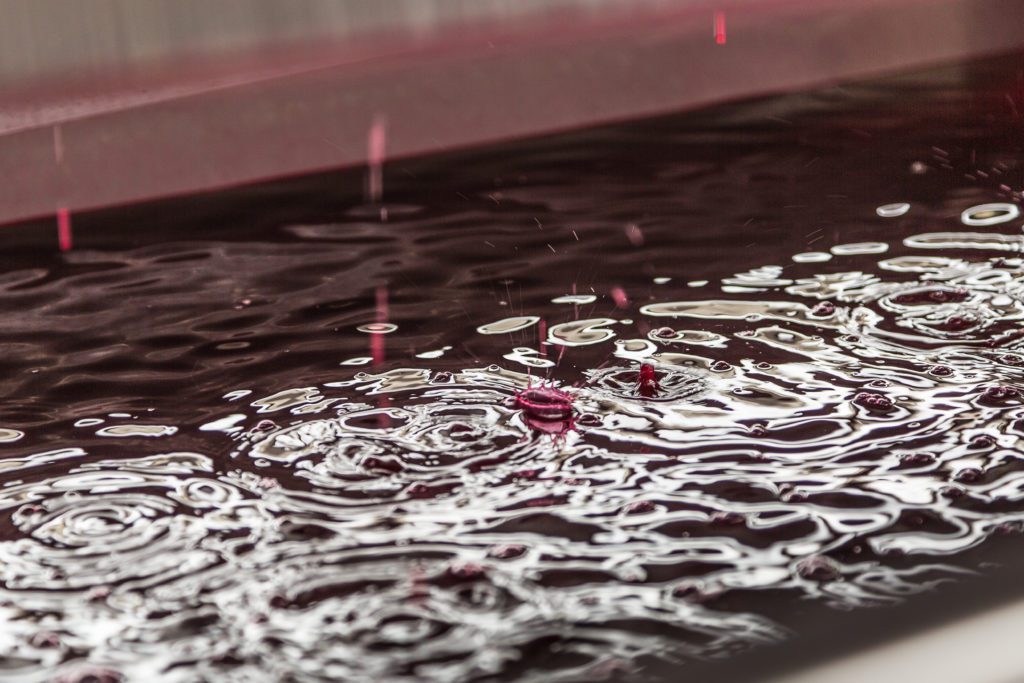 In 2018, Weisinger's is celebrating its 30th anniversary, making it the oldest winery in Ashland. Keep an eye on their Events page at weisingers.com for special announcements.
358 East Main St., Ashland
541-488-5493
21 Winburn Way, Ashland
541-482-0119
3150 Siskiyou Blvd., Ashland
541-488-5989