For mountain bikers in particular, the world-class terrain speaks for itself. The Pacific Coast Range rises on one side and the Cascade-Siskiyou National Monument climbs up on the other creating the perfect conditions for the kind of fast, flowy trails and steep descents mountain bikers dream of. With routes for intrepid experts and brave beginners, Ashland's mountain biking scene takes all comers.
"The trails are long and sustained so you can ride down 15 miles from the top of Mount Ashland to Lithia Park in a day. Or even twice if you shuttle it," Botts says, adding that Ashland has a true diversity of trails. "We have trails from the subalpine zone into the pine trees and the manzanita bushes down in the creek drainage. You get the full gamut."
The Ashland Watershed mountain biking area is closest to town and accessible by shuttle or pedaling up Ashland Watershed Road from 93-acre Lithia Park. This network comprises 28 distinct trails ranging from machine-built beginner routes to hand-built technical trails and adding up to a total of 47 miles and more than 15,000 feet of descent, according to Trail Forks. Beginner mountain bikers often descend down Alice in Wonderland and BTI. More intermediate riders prefer Lizard or Jabberwocky. Those who like to jump take on Marty's trail.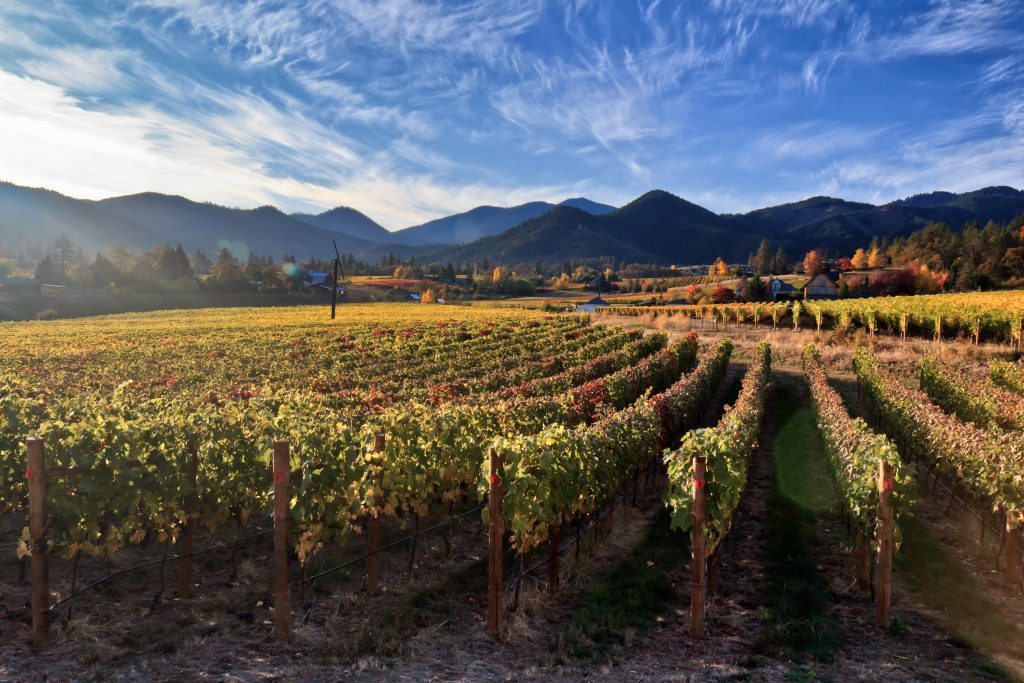 Wagner Creek Valley
Nearby, Wagner Creek Trail System's 20 trails add up to a total of 30 miles of high quality single-track, including 8,699 feet of descent and a mix of trails from beginner to expert. The Sterling Mine Ditch Trail System, located bit further west, offers 33 miles of riding on eight trails, including the rolling 18-mile Sterling Ditch Trail.
Big rides create big hunger and thirst. Luckily, many local restaurants are exceptionally welcoming to mountain bikers. Gils and Ruby's of Ashland have ample bike parking, outdoor seating and the kind of hearty food mountain bikers need to refuel. The patio at Standing Stone Brewing Company is another favorite trail's end watering hole, and The Growler Guys offer growler fills as well as cans of craft beer and kombucha.
No bike? No problem. Ashland Mountain Adventures rents full-suspension bicycles for riding the single-track as well as hard-tail mountain bikes for riding paved paths and fire roads. Full-suspension rentals include shuttle service, and folks with their own bikes can purchase shuttle rides, which run three times a day on weekends from May 1 to November 1. Bear Creek Bicycle rents full-suspension mountain bikes, and Siskiyou Cyclery rents full-suspension mountain bikes and full-suspension e-bikes.
The Ashland Chamber of Commerce has created a handy map — downloadable and available at the chamber office — that provides a comprehensive guide to outdoor recreation and the town of Ashland itself. For trail updates and information about shuttle services, guide companies and other local trail details, check out the Rogue Valley Mountain Bike Association website and the Ashland Woodlands and Trails Association website. Whatever you do, don't pass up a chance to experience Ashland's fast, flowy fun.