Rogue Valley's renowned arts and culture are back with style
Summer brings out the best in Southern Oregon, including outdoor fun on the rivers and peaks and the full bounty of farm produce and vineyards. Arts and culture events, too, are in full swing in 2022, marking the full return of the area's many excellent performing-arts festivals and full seasons for local theaters.
Classic and Innovative Theater at the Oregon Shakespeare Festival
Not that the storied Oregon Shakespeare Festival ever really left: 2020 and 2021 offered a variety of digital and outdoor performances, but 2022 marks a joyous and more full return to the festival's nearly 90-year-old tradition uphill from Ashland's gorgeously verdant Lithia Park.
Now, "Shakespeare," as Ashland locals call OSF, boasts the Bard and much more, from 8 to 12 plays in a 7-month season that opens in March. In late summer, two plays close but two more open, leaving the sunny, bustling theatrical campus in downtown Ashland with the season-long "Once on This Island" (inside, in the Angus Bowmer Theatre through Oct. 30); the rollicking, possibly R-rated outdoor "Revenge Song: A Vampire Cowboys Creation" (through Oct. 14); and one of the Bard's most beloved plays, "The Tempest" (through Oct. 15 at the Allen Elizabethan Theatre).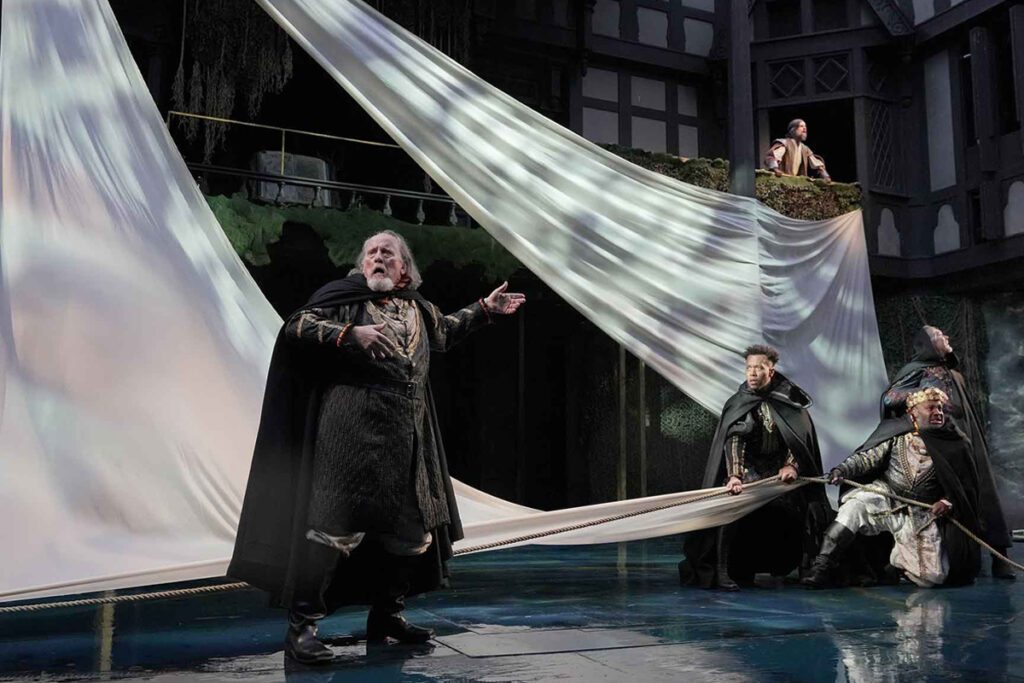 Opening in late August are the wild history play "King John" in the Bowmer (Aug. 17-Oct. 29) and the West Coast premiere of Macarthur Genius Grant winner Dominique Morisseau's "Confederates", directed by OSF's artistic director, Nataki Garrett, in the intimate indoor Thomas Theatre (Aug. 23-Oct. 29).
That's a theatrical feast, but for preshow appetizers, the informative and enjoyable Campus Tours are inexpensive and packed with juicy secrets, and there are (often free!) Prefaces and Post-Show Discussions, where favorite actors and other company members let slip the details of the stories that only those behind the scenes know.
For performances that don't break the bank for families, 2022 sees the return of the free music and dance-focused Green Show on the OSF Bricks between the Bowmer and Elizabethan theaters. It runs four nights a week at 6:45 p.m. through the end of September. Fans of culture can bring picnics and enjoy everything from folk and blues to Spanish flamenco and Andean flutes.
OSF's first holiday-season special from 2021 — written by longtime company members Mark Bedard, Brent Hinkley, and John Tufts — is also back this year. Experienced audience members will have fond memories of the "OSF clowns," as the festival calls them, from The Cocoanuts and Animal Crackers. The beloved trio created "It's Christmas, Carol!" for the festival last year, and it's back for November and December of 2022.
Live Music and More at the Britt
For those who adore both theater and music, Southern Oregon's Jacksonville hosts the legendary Britt Music & Arts Festival in its Britt Pavilion, which has bench and reserved seating for nearly a thousand people, and lawn seating for more than a thousand more — and do people pack the area! Performances are scheduled through Sept. 11, with something to interest many music lovers, including fans of the band Chicago, Billy Joel and Blues Traveler.
Bring your own picnic, or if you can't find the time, the venue features food and drink concessions so that concertgoers might enjoy a carefully curated selection of offerings — from Greek gyro sandwiches to chimichurri chicken or mac and cheese — while sipping a chardonnay from Belle Fiore Winery.
Intimate Experiences in Local Community Theater
Shakespeare and the Britt, hiking and rafting, drinking and eating, though wonderful, aren't the only things to do in the area: Take in more performances at intimate community theaters. Oregon Cabaret Theatre's 2022 season at OSF's Thomas Theatre is packed with talent and fun. Put your investigative hat on at "Sherlock Holmes and the Final Problem" (Sept. 15-Nov. 6), or book ahead for holiday classics "Charles Dickens' A Christmas Carol" (Nov. 17-Dec. 31) and the beloved musical "White Christmas" (Dec. 1-Jan. 1).
The splendid community Camelot Theatre in Talent is a few miles up Highway 99 from Ashland. Musicals fill out the remainder of the calendar year, with "Catch Me if You Can" — you may remember the amusing, touching movie starring a young Leonardo DiCaprio — running Sept. 21 to Oct. 30, and the multiple-award-winning "Matilda" (from the Roald Dahl book) rounding out the year, running from just before Thanksgiving to New Year's Eve.