Explore the Applegate Valley
The Applegate Valley stretches along the Applegate River 50 miles north from the California border to the Rogue River, just west of Grants Pass. Secluded state highway 238 and its tiny side roads wind along the bubbling Applegate River through a steep and scenic valley, dotted with lovely vineyards delivering tasty wines. This rugged, beautiful valley is full of rural scenery, friendly people, and winemaking talent.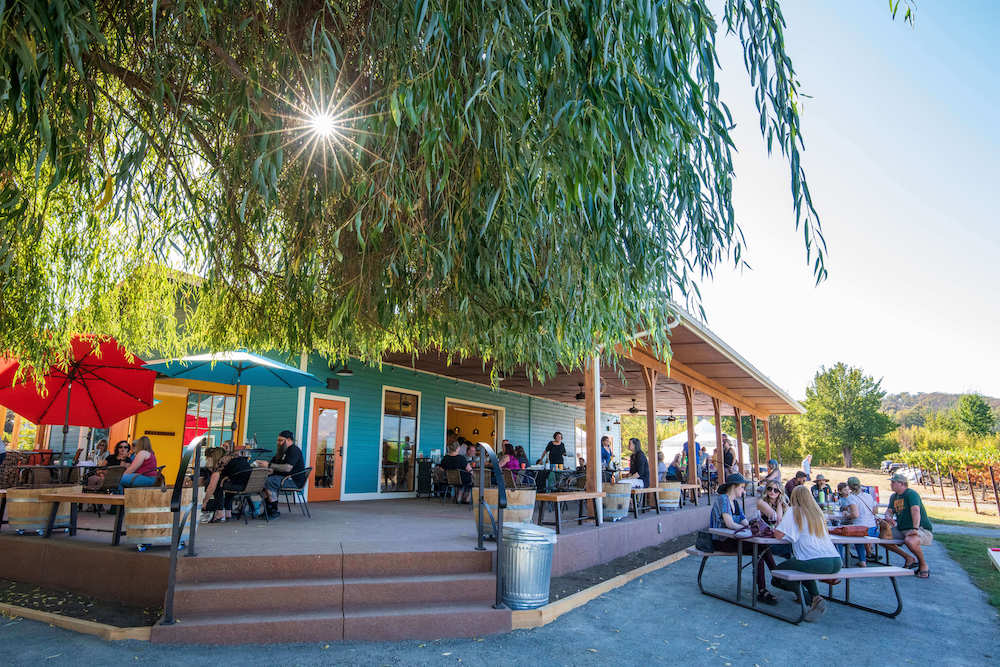 Dos Mariposas Vineyards & Lavender is a small family-owned and operated farm. The tasting room, which opened in fall of […]
3976 Bellinger Lane
541-224-7881
323 NE E. Street
541.955.1662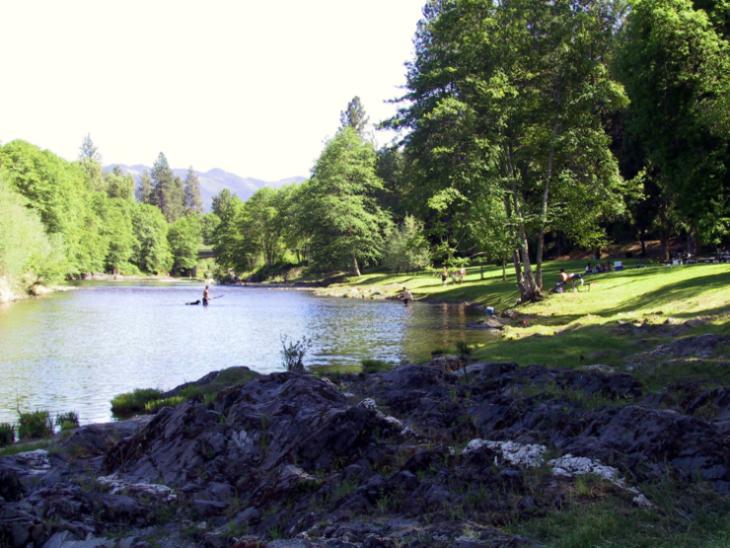 The beautiful Applegate River is the focal point of Cantrall Buckley Park, which spans over 88 acres, and features 1.75 […]
154 Cantrall Road
541-774-8183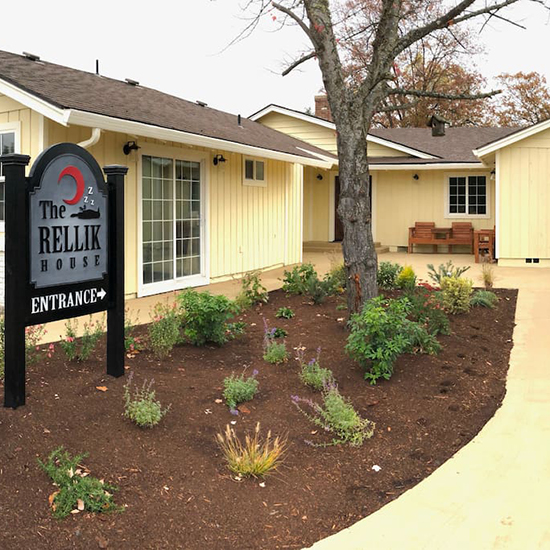 Located in historic Jacksonville, just 1.5 miles from the grounds of the famous Britt Music & Arts Festival Rellik Winery […]
970 Old Stage Road
877-411-5545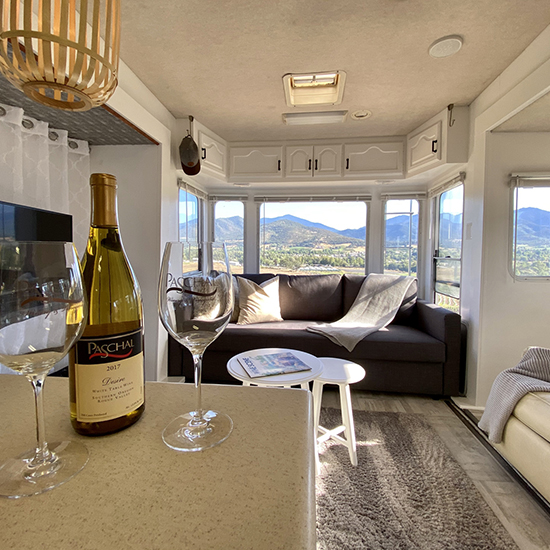 Tucked into the eastern hills between Talent and Ashland at Paschal Winery, just ten minutes from downtown Ashland, Oregon home […]
1122 Suncrest Road
877-411-5545
Grouse Gap Sno-Park is located near the summit of Mt. Ashland, and is the access point to the Mt. Ashland Southside […]
Grouse Gap doubles as a picnic site in the summer and a snow shelter for cross country skiers in winter. […]
The Southern Oregon Holiday Market is the largest Holiday, Artisan & Craft Fair in Southern Oregon… featuring Artisans, Crafters, and […]
1 Penninger Road
541-774-8270
Getting There
East - West
Located between Medford and Grants Pass. Highway 238 provides access to this agriculture-rich region. The Applegate is filled with award-winning wine, local farms, and memories waiting to be made.
If you follow Highway 238 from Jacksonville to Grants Pass, you'll discover some of Oregon's most pastoral scenery in the Applegate Valley. Visit Applegate Lake and enjoy a picnic stop at McKee Bridge, one of Oregon's historic covered bridges. The valley is also home to a number of increasingly high profile award-winning family-owned wineries.
The picturesque 988-acre Applegate Lake is nestled in the heart of the of the Applegate Valley. There is a trail that travels around the entirety of the 17.5-mile long shoreline, as well as offshoots in the area to keep hikers, bicyclists, and equestrians going! Picnic and day-use areas can be found around the lake, as are swimming areas and campgrounds. There are conventional boat launching areas–please note that the speed limit on this no-wake lake is 10 mph! Applegate Lake has large populations of trout, landlocked Chinook salmon, bass, and crappie.
The Applegate is home to a growing number of culinary and agricultural delights, including cheese, charcuterie, and chocolate. Visit fragrant lavender fields and tour farms boasting organic medical and culinary herbs. Pair any with delicious wine along the way.