Medford is the largest city in Southern Oregon and also the only city with an international airport, making it your perfect vacation destination to make your basecamp. Since it is at the heart of the Rogue Valley, its neighbors include the charming and historic mining town of Jacksonville, the mountain town of Ashland known for the world renowned Oregon Shakespeare Festival, and Central Point, home of Rogue Creamery and the world's best cheese. Add to all of this that the deepest lake in the United States, Crater Lake National Park, is just a couple of hours away, your itinerary is going to be packed so full you will need at least a week to take it all in!
ENJOY OUR TRAILS IN MEDFORD
Prescott Park at Roxy Ann Peak is right in Medford and just fifteen minutes from the center of town. Enjoy hiking trails for a variety of levels including the only ADA accessible trail with a view, in the Rogue Valley. There are also great trails for horseback riding and mountain biking, making for an easy way to get out for some activity to start off your day.
EXTRA TIP: This is one of the best spots to watch the sunset in the Rogue Valley because of its accessibility; you can easily drive up and just park to capture views of Medford, Phoenix and Central Point.
Other nearby options for hiking include the Upper and Lower Table Rocks in White City, Britt Trails or Forest Park in Jacksonville, and if you'd like something a little more challenging Wagner Butte in Talent.
PLAY IN MEDFORD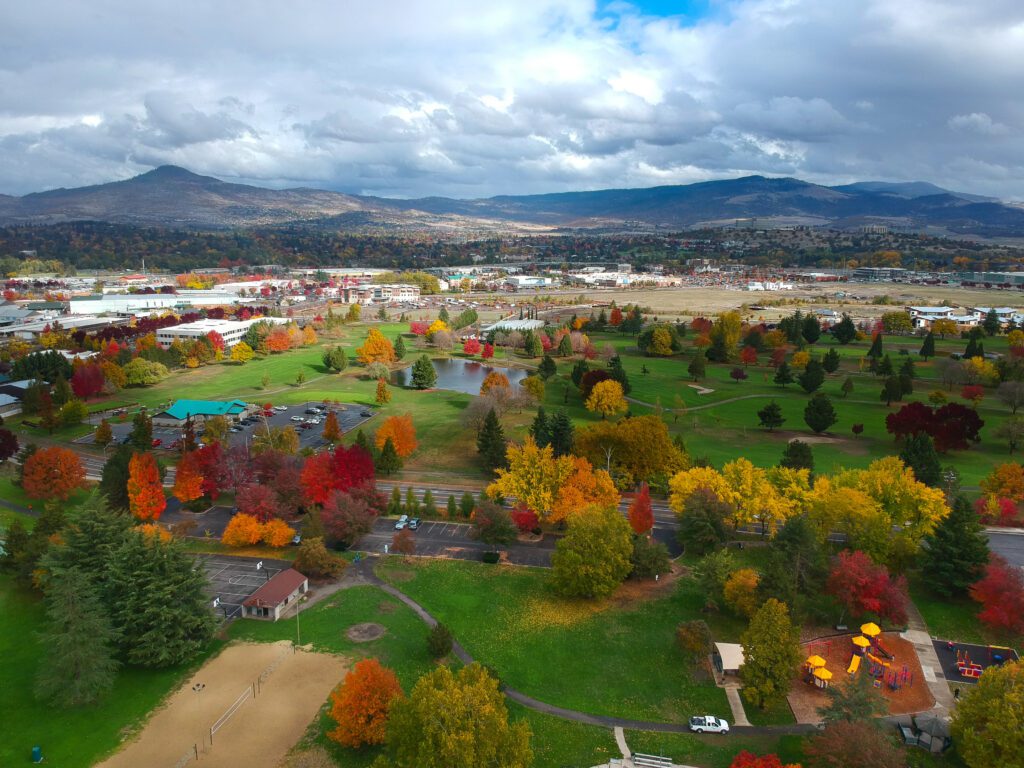 Explore with the Kids
Medford has a lot of fun parks for the kids to play at, notably Bear Creek and Fichtner Mainwaring Parks. Bear Creek Park has a large playground with a cool forest theme with a large area for small children to play, as well as ADA accessible play equipment. Also onsite is a skate park, BMX track, tennis courts, a walking path, and dog park with agility equipment. At Fichtner Mainwaring Park enjoy a large playground area that also includes ADA accessible play equipment, as well as a walking path, sand volleyball, basketball and tennis courts, and a large grassy area that is used for soccer play.
If you are looking for something indoors you can head to The Children's Museum of Southern Oregon where kids of all ages can learn through play in their STEAM Forest, Medical Center, Wildlife Rescue area, and more interactive activity areas!
Fun for Teens
If you are traveling with teens Medford has quite a few fun spots to check out. Grab a laser tag gun and jump into one of Laser Ops Entertainments battle arenas and then play in their gaming lounge, then head next door to Baffled Escape rooms to solve mysteries as a family. If you'd like to get some energy out, you can go rock climbing at Rogue Rock Gym; they offer day passes and have all of the equipment required for rent. If you'd like to spend time outside head over to the Rogue Valley Family Fun Center in Central Point where you can play miniature golf, splash around in bumper boats, drive go-karts and test your skills in the batting cages, and then head inside to their video game arcade where there is even an obstacle course for the little ones.
SHOP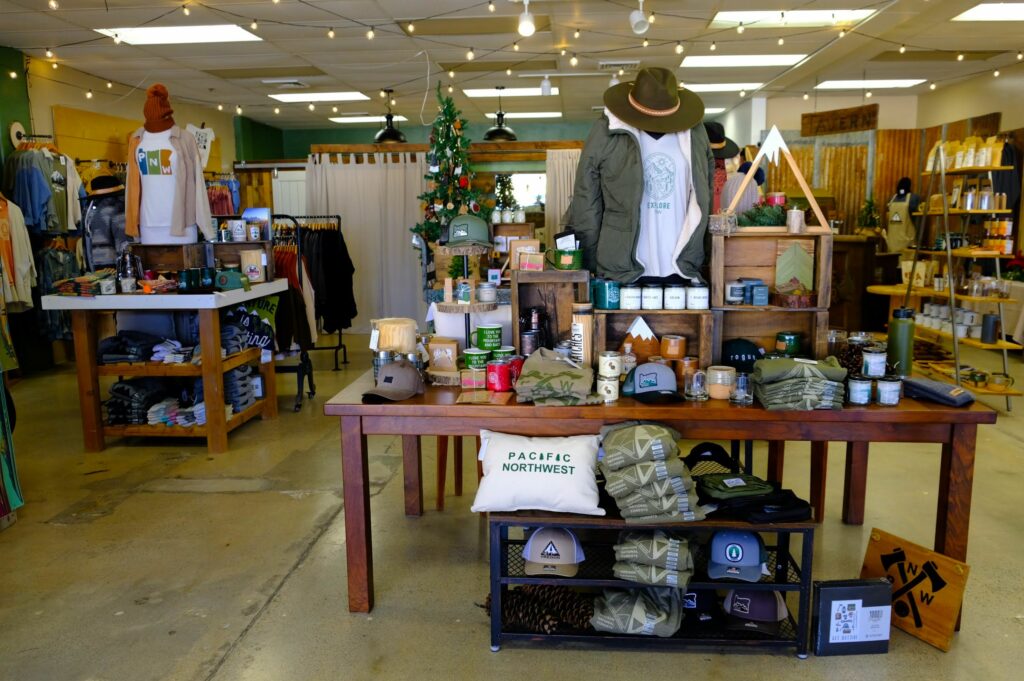 Southern Oregon has so many independently owned shops and boutiques where you can find the perfect mementos of your vacation to gift or keep for yourself.
On Thursdays, spring through fall, you will want to shop at one of the nations top farmers markets, the Rogue Valley Growers Market. You can find hand made gifts, artisan food, and fresh produce at Hawthorne Park, right off of downtown. You can even grab breakfast or lunch with your choice of food trucks to nibble everything from freshly made donuts and macarons to gyros, Thai food, and gourmet grilled cheese.
From there you can head right up the road to Rogue Wear where they share their love for the outdoors, selling everything from Oregon and outdoor themed clothing to personal care items, and even home décor. You can even enjoy a local beer or cider from the tap, while you are picking out your goods!
If you are into pop culture you can't miss Medford's fantastic comic book and game shops. Astral Games has all things gaming, comic books, and a great selection of Funko pops. Then head over to Retro Wormhole for a huge selection of reasonably priced vinyl, vintage and new toys, and then next door is Rogue City Comics for even more comic books and lots of local comic art.
Just around the corner from Retro Wormhole shop for the plant lover in your life at Bumble & Wren where you can get everything for one's garden along with home décor, and even small gifts for kids.
WHERE TO EAT & DRINK IN MEDFORD
Breakfast & Brunch
Along with the commonly found chains Medford has many locally owned restaurants that will have you craving their offerings. Medford loves their breakfast/brunch so we have a lot of great options to choose from. Over Easy serves up a small but mighty menu that changes weekly and includes incredible scratch made omelets, chilaquiles (with housemade chips), and always a sweet pancake offering. Head to Tartine for breakfast toasts and fun and crafty cocktails, as well as traditional Mexican breakfast items. If you are a classic diner fan, Punky's Diner and Pies has all of the old Americana vibes while scratch making everything, including their sauces and salsas. Finally, if you are more of a breakfast burrito type Ruby's on Genesee and Sweet Tea Express are two delicious options; just be prepared to not eat for the rest of the day!
As for bakeries, enjoy fresh farm to table fare and gigantic buttery biscuits at Buttercloud Bakery & Cafe, Cakebar & Bakery for humongous cinnamon rolls, delicate pastries, and yummy frittatas, and Delish known for their uniquely flavored macarons, gorgeous cakes, the flakiest croissants, and perfectly chewy cookies.
Lunch
For lunch the options are virtually endless. Medford has a lively food truck scene which is quite popular. Enjoy gourmet grilled cheese from PNW Toasted Cheese or The Melt, Peruvian food from Peruvian Point, Italian style stuffed subs at Got Meatballs, huge gourmet hot dogs at Victory Dogs, over the top burgers from Fat Kid Food Co., delicious keto-friendly bites at Fatso's Cheketos, mouthwatering Caribbean food from Siano's, and the list goes on. You can see a comprehensive list on my blog.
If you would like a sit down lunch, Downtown Market Company offers salads and burgers, Squeeze Inn creates huge homemade sandwiches, Rooted has vegan offerings, and Medford legend Luigi's offers huge sandwiches with a secret sauce that you will be craving! If you are a pizza fan we have a stand alone story with all of the local options. And burgers, just a few you should enjoy are Jasper's, The Burger Spot, and Barney's.
Dinner
For dinner enjoy Asian fusion flavors at Bambu, freshly made noodles and Chinese food at Chen's Family Dish, and sushi at Bonsai and Misoya. For casual family dining, Tap and Vine has a large menu with lots of variety, and NoHo's Hawaiian offers huge portions of Islander favorites like kalua pork, teriyaki chicken, and loco moco. If you are looking for something a little more formal, Decant specializes in farm to table dining, as well as Porters who offer classic American dishes including steak and fish entrees.
Wine
You don't have to go very far to sip the day away at a number of wineries including Roxy Ann, 2 Hawk, Edenvale Orchards, Dancin, and the newest addition Dos Mariposas. Take yourself on a self-guided tour or hire local wine tour companies Bravo Outings or Wine Hopper Tours.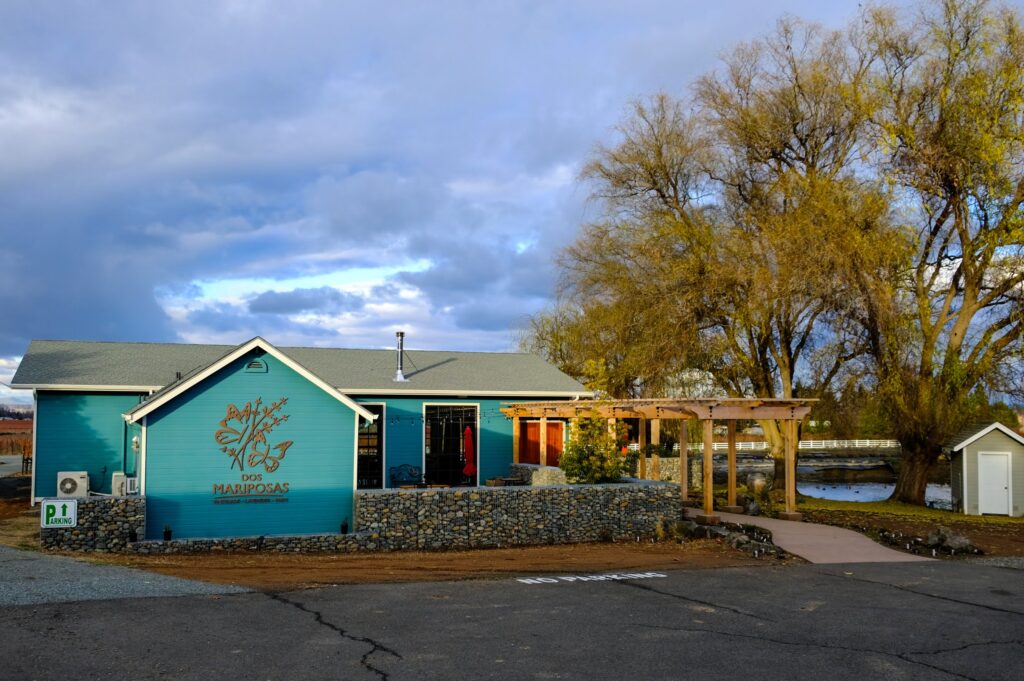 Medford Beer & Cider
Medford has no lack of microbreweries that have a loyal following. Walkabout Brewing Company is Medford's oldest, pouring their Wallaby White and Workers Pale Ale, their first brews. As you head towards downtown, stop into Opposition Brewing Co. tucked away in their warehouse beer lair, where you can enjoy five regular beers and eleven rotating taps. As you continue to downtown checkout the newest addition to Medford's beer scene, veteran-owned HRL Brewery & Pubbery, serving their house beers and lots of great food. Once you get to downtown Medford you can take yourself on a walking beer tour starting with BricktownE Brewing Company's for their Ore-Gunslinger Double IPA, then walk over to Portal Brewing Company's for their Cream Ale, and finally Common Block Brewing Company's for their Steep Slope Hazy IPA.
We can't forget about the cider! Medford has one local cidery, Gold Rush Cider, who produces small batch cider with creative flavors. They are open Thursdays and Fridays.
WHERE TO STAY FOR YOUR VACATION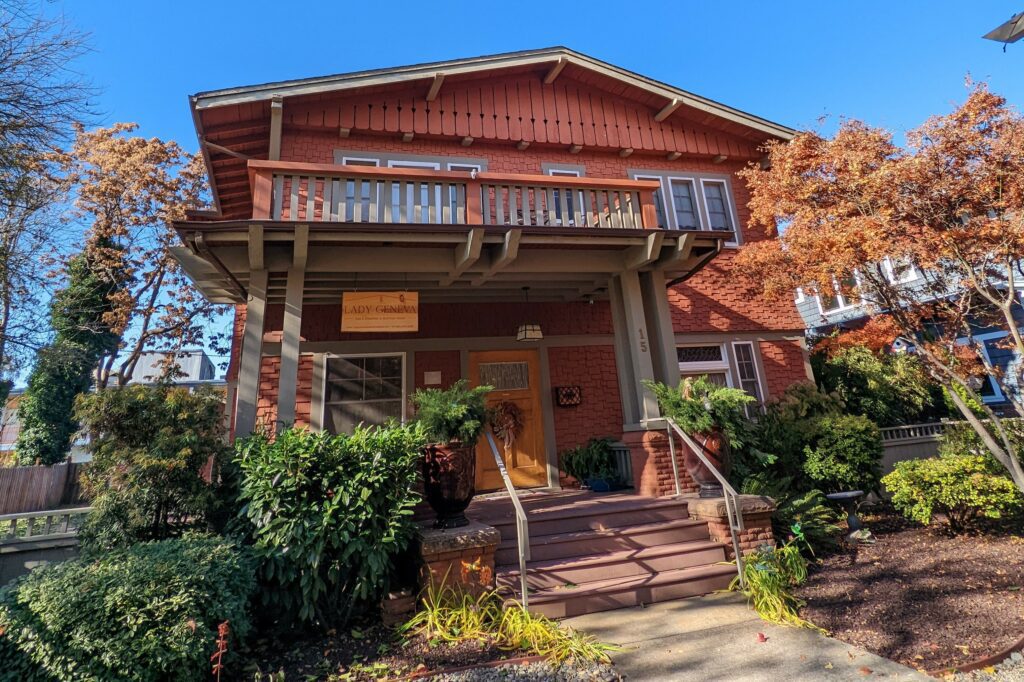 If you are looking for unique places to stay, Lady Geneva Bed and Breakfast is just steps from downtown Medford with five different rooms to choose from. If you'd like to stay someplace a bit more off the beaten path, The Greenwood Estate is located on a farm and vineyard that is located right between Medford and historic Jacksonville, and just ten minutes from the center of both towns. Also between Medford and Jacksonville is Dos Mariposas Vineyards & Lavender Farm that offers a two bedroom guesthouse that sleeps up to six and is surrounded by gorgeous views all around.
Of course being a big city there is the usual choice of chain hotels to choose from, the link to view them here.
NOTABLE EVENTS
Pear Blossom Festival
Kicking off the spring bloom in Southern Oregon, the Pear Blossom Festival brings people from near and far. Run the Pear Blossom 5k or 10 mile, bike Pedals and Pears, or participate in the golf tournament for those athletically inclined. Enjoy delicious bites and sip local beverages at the Smudge Pot Stroll and Pear-a-fare, and attend the Street Fair and Parade to finish off the festival. 2023 will be its 70th year!
Heart of the Rogue
Showcasing the abundance of fall, the Heart of the Rogue Festival highlights all of the fantastic food, wine, beer, and art that we have here in the Rogue Valley. Run the Boston qualifying Rogue Marathon, bike through the Rogue Valley with Bikes 'n' Brews, and then enjoy live music, food trucks, local wine, and local artists at Pear Blossom Park in downtown Medford.
Medford is definitely at the heart of all the action in Southern Oregon. Start planning and make Medford your next vacation destination.