MEDFORD
Medford is right at the heart of the Rogue Valley and is the center for all that there is to do in the area. Enjoy a variety of options for dining, hiking trails just minutes from your doorstep, wine tasting around every turn, and views of the mountains and sky wherever you may be. A thriving city in the center of great outdoor adventures; choose your itinerary, or let us help you along your way with these must dos while staying in Medford!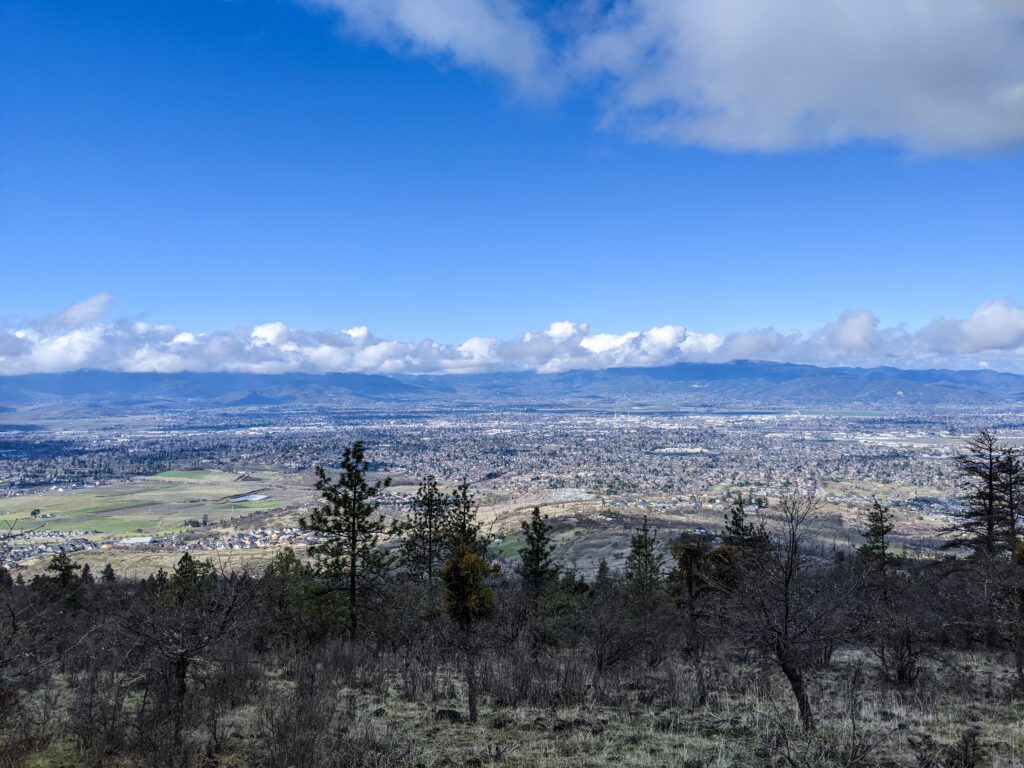 Hike, Run, Mountain Bike and Horseback Ride Prescott Park on Roxy Ann Peak
Conveniently located just ten minutes from the center of Medford, Roxy Ann Peak gives outdoor lovers an option to quickly hit the trails with a variety of trails easy to difficult. Enjoy panoramic views of the valley as well as breathtaking views of Mt. Mcloughlin and the Table Rocks. New in 2020, an all abilities trail has been added with a magnificent view of Medford and parts of Central Point and White City!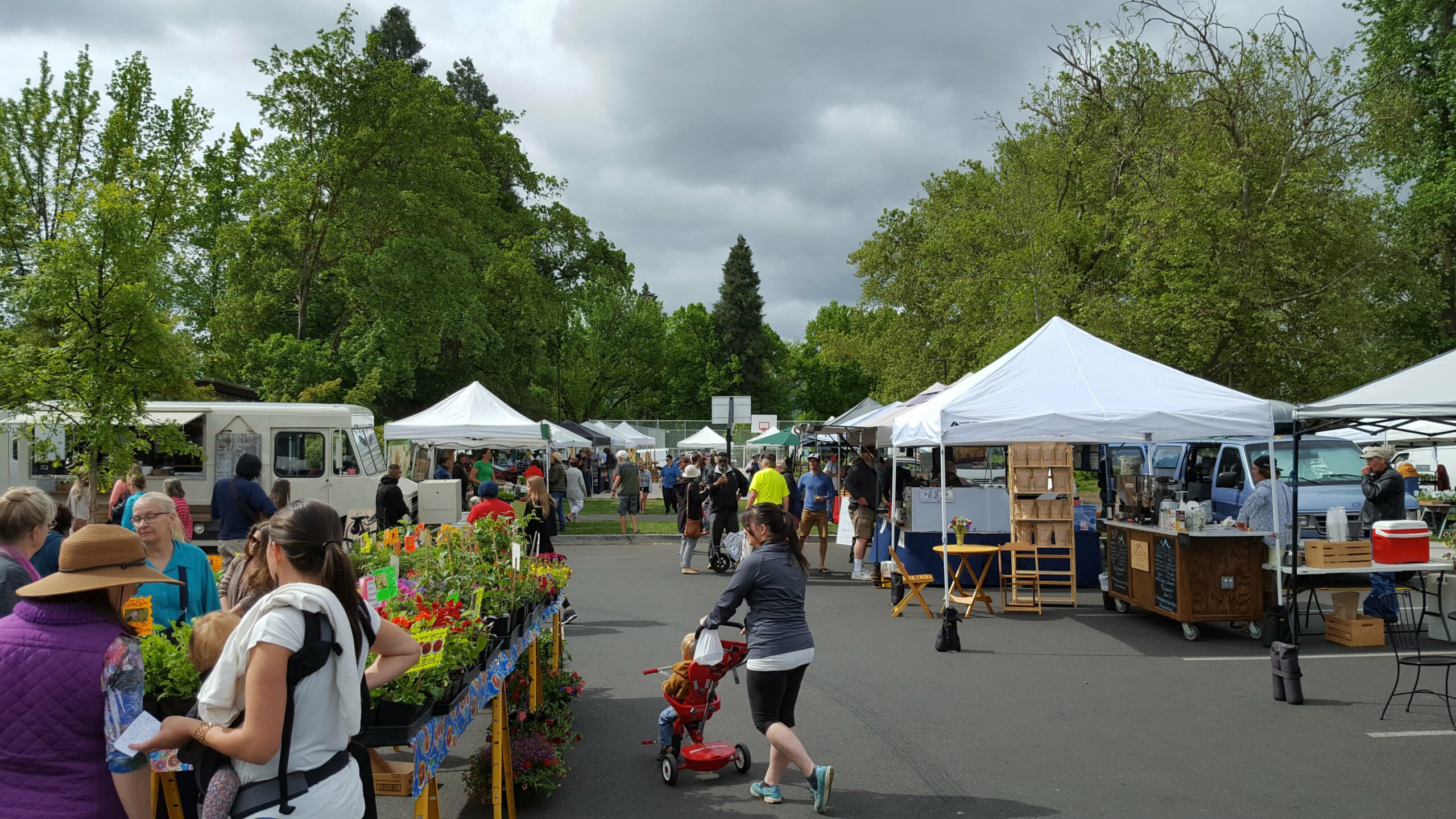 Rogue Valley Growers & Crafters Market
Enjoy the bounty of our region by shopping with our local farmers and growers, and find beautifully handmade, one of a kind gifts made by our local makers at the Rogue Valley Growers and Crafters Market. From March through November you can enjoy it Tuesdays in Ashland at the National Guard Armory in Ashland and Thursdays in Medford at Hawthorne Park 830am-130pm.
Take a tour of Harry & David's Country Village and Factory
Did you know that Medford is home to world famous Harry & David? They have a beautiful store where you can buy fresh local produce, including their world famous Royal Riviera Pears and lots of goodies that you can find in their catalog. Don't forget to grab a bag of Moose Munch!
If you have an hour, take the time to tour their bakery, candy kitchens, and gift-packing facilities. Call 877.322.8000 for tour hours and to make your reservations.
JACKSONVILLE
The small town of Jacksonville is a designated National Historic Landmark as an 1850's gold rush town. Enjoy strolling through our quaint town, shopping the many locally owned shops and boutiques, dine at your choice of delicious restaurants and wineries, and listen to live music in venues across the town. Along with the history that is found in Jacksonville it also has many hiking trails both in town and within a 20 minute drive, along with being the gateway to the Applegate Valley Wine Trail. See below what you must not miss while visiting Jacksonville!
Sip Your Day Away
Starting in downtown Jacksonville you can enjoy beautiful outdoor patios at South Stage Cellars and new to Jacksonville, Awen Winecraft, as well as Quady North and Anchor Valley. We like to start out in the Applegate Valley though because the wineries close earlier than those in town. Enjoy wine and estate made cheese at Wooldridge Creek, biodynamic wines at Troon and Cowhorn, boutique wines at Devitt and Longsword as well as many others. Make a day or weekend of it!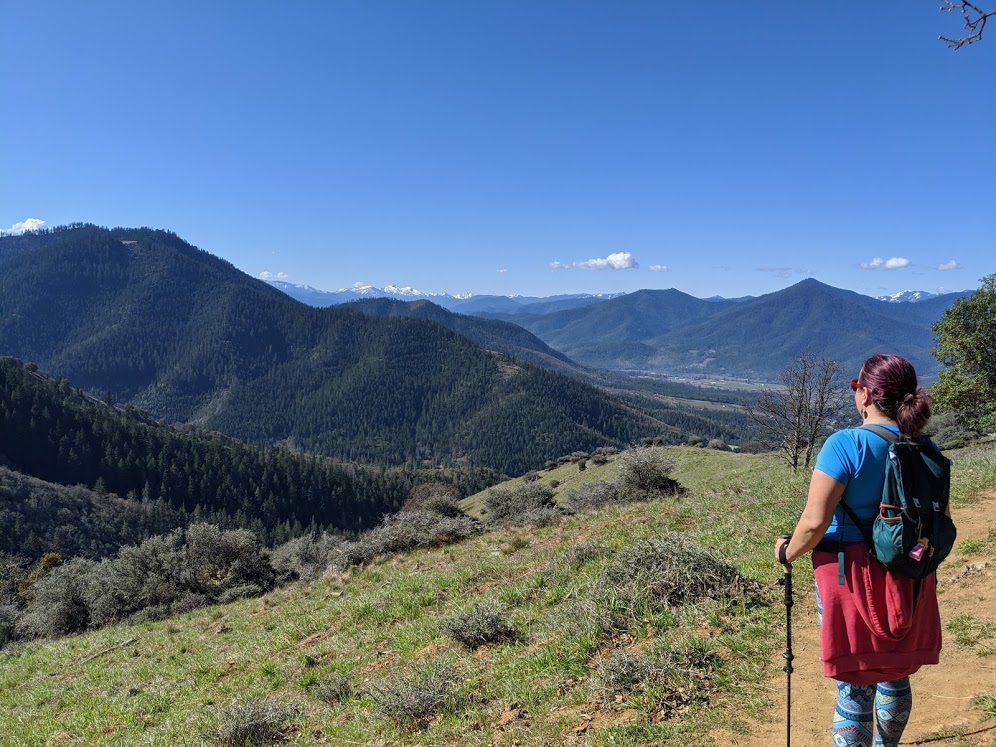 Hike Jacksonville
Just minutes from Medford, Jacksonville has networks of trails that take you through gorgeous emerald green forests all the way to mountain tops with sweeping views.
If you want a quick hike right in Jacksonville you can hit the Britt Woodlands Trail system taking you up behind the Britt Festival Gardens. Trails take you up hills, through madrone forests, and down into old mining and digging trails. FUN TIP: Hike the Beekman Arboretum trail to view an interpretive trail showing off our area's flower and plant life.
The Forest Park Trail system boasts the Jackson Creek Wetlands where kids enjoy the interpretive trail and hiking along the creek. Hike to the top of Rattlesnake Gulch and Neversen trail to get views for miles. If you visit in spring the Canyon Falls trail is stunning, with multiple small waterfalls along the way. Pick a trail, any trail and you will be delighted with this emerald beauty!
The Applegate Trails takes you through the Applegate Valley with stunning views of the area. East Applegate Ridge is the easiest to get to with an 8 mile out and back or 4 mile point to point. Isabelle Shelter is home to four different trailheads with trails of varying experience levels and beautiful views.
Hanley Farm – Jacksonville – Image by Jacksonville Review
Hanley Farm
Do you enjoy history? The historic Hanley Farm is a 37-acre working farm that was established in 1857. The farm still grows vegetables, hosts their annual heritage flower and vegetable sale, and other events throughout the year. During public events you can tour the farmhouse for a small fee that helps the Southern Oregon Historical Society continue to preserve our area's history.
As you can see each town is unique and fun in its own way. Don't miss our past bucket lists for Rogue River to Central Point, Eagle Point to Prospect, and Douglas County & Grants Pass. With our moderate four seasons there's so much to do, you will keep coming back season after season!