"This anniversary performance of our Lake County Round-Up is more than a rodeo to us," says Jessica Bogardus, executive director of the Lake County Chamber of Commerce. "It's a testament to our community—for 100 years, through tough times and good times, the Round-Up has always run."
Indeed, in honor of this momentous anniversary, "we've invited Queens and Courts from the past century to attend and be recognized," she says. The festivities kick off on Friday with fair rides, food vendors, music, and 4-H and FFA agricultural exhibitions. Family-oriented Saturday features kid-friendly contests and games throughout the day, culminating with a concert by musical headliner Chris Janson, the acclaimed Nashville country star who's produced hits like "Buy me a Boat" and "Fix a Drink." A host of other bands and musicians will perform at other throughout the weekend.
Lake County, Oregon Photo Jak Wonderly
Sunday marks the beginning of the Round-Up's rollicking PRCA Rodeo and caps off with the always hugely popular Demolition Derby. "We've gone to assigned seating for the Derby this year," says Todd Muller, co-president of this year's Round-Up, who says this new system will "make it less stressful to find seating and [eliminate] having to wait in line for several hours to get a seat."
Monday is famous for the grand parade—featuring mounted riders, floats, and classic cars—in the morning, followed by the final rodeo events and a last chance to tour the exhibit buildings in the afternoon. To honor past members of royal courts, "we are creating a 100th-year pin-broach for them to wear during the weekend," says Muller. "We've lined up horse-drawn wagons for the parade, some of which carry members of past courts—those who choose not to ride horseback."
One of Oregon's most beloved rodeos, the Lake County Round-Up features a variety of adrenaline-inducing competitions and events, including such crowd-pleasers as bull riding, barrel racing, and team roping. "We're also hosting a tour stop for the JNFR (Junior National Finals Rodeo)," Muller adds. "This is one of 15 qualifiers nationwide for kids to qualify in bareback and saddle bronc and go on to compete at the finals in Las Vegas." Following the rodeo on both days this year, you can stick around to watch Metal Mulisha, an eye-popping spectacle of free-style FMX motorcycle acrobatics.
Locals hotels and campgrounds book up fast, so reserve well ahead if you're coming from out of town. Popular hotel options include the Best Western Skyline Motor Lodge, the Fremont Inn, the Executive Inn & Suites, Hunter's Hot Springs, and northern Lake County's Lodge at Summer Lake. And there's RV camping at Juniper Reservoir RV Resort, which also offers comfy "glamping" in canvas tents outfitted with queen beds. You'll find many more lodgings in Klamath Falls, which is just under two hours away.
Junipers RV Resort Photo Jak Wonderly
The Round-Up began in 1920, having been inspired by a rodeo that year in the tiny Klamath County village of Bly. That year over Labor Day Weekend, the Lakeview Round-Up, as it was then known, began when a plot of sagebrush was cleared to make way for a racetrack, grandstand, baseball park, and arena. Organizers booked a jazz band from Reno and constructed a huge outdoor dance floor. More than 4,000 people attended each day of the first Round-Up (remarkable, given that Lake County's population stood at only 4,000 at the time), and eventually the county purchased the grounds and facilities and renamed it the Lake County Round-Up.
You can learn more about the Round-Up's storied legacy and view photos of past year's events, including presidents and members of each royal court, during a visit to the Past Presidents' Ed Garrett Memorial Museum, which is located on the west side of the fairgrounds and open over Labor Day weekend as well as, by appointment, other times of year.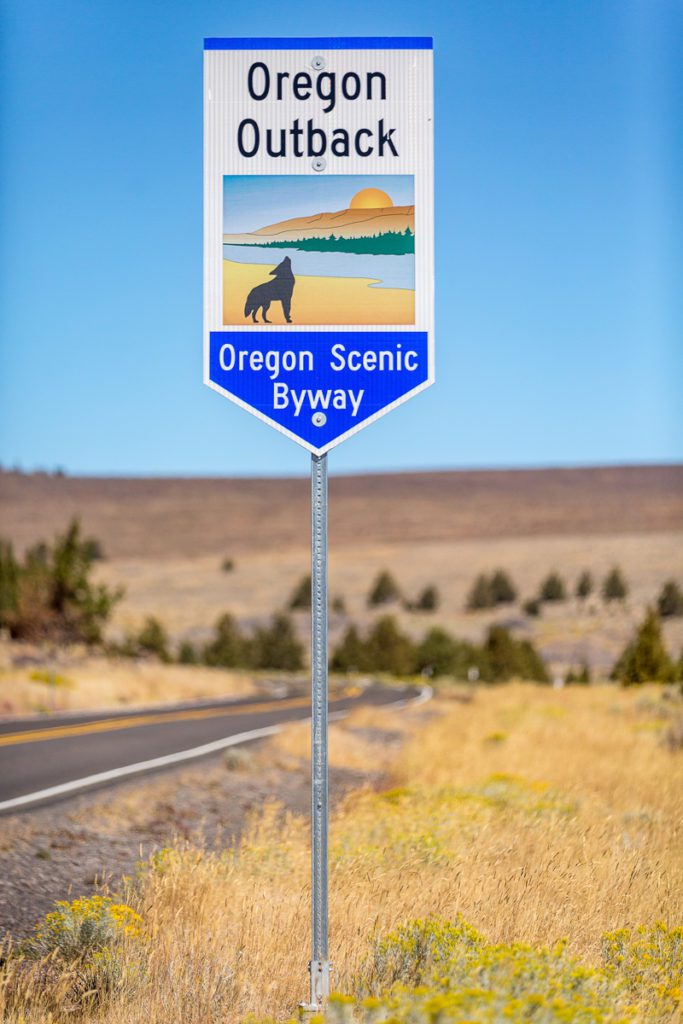 From the beginning, this has been a community event produced with the hard work and talent of volunteers. "The Round-Up has never had a paid hand," says Bogardus. "With an event this size—to grow and flourish with grit, sweat, and tears—it's the contributions from generations of families over time that have helped us thrive."
She also notes that a huge part of the event's success is tied to the overwhelming support from local businesses. "As you sit in the stands this year," she says, "look around at all the sponsors—at banner after banner from local businesses who have paid to be a part of this event. Our community is proud to keep our rodeo alive."
Adds Muller: "I think that most everyone is excited to see the turnout of visitors to our town this year. Lakeview is truly a Western town, and people flock here Labor Day weekend every year to have a good time and experience all that we offer. With this year being the Round-Up's 100th, the excitement is that much greater!"