Each year from June through September, Elkton's unique Butterfly Pavilion at the 30-acre Elkton Community Education Center comes alive with colorful fluttering. Nestled in the Coast Range along the Umpqua River Scenic Byway, the center is generally open at no charge from Memorial Day to Labor Day weekend (check the website before you go to confirm hours).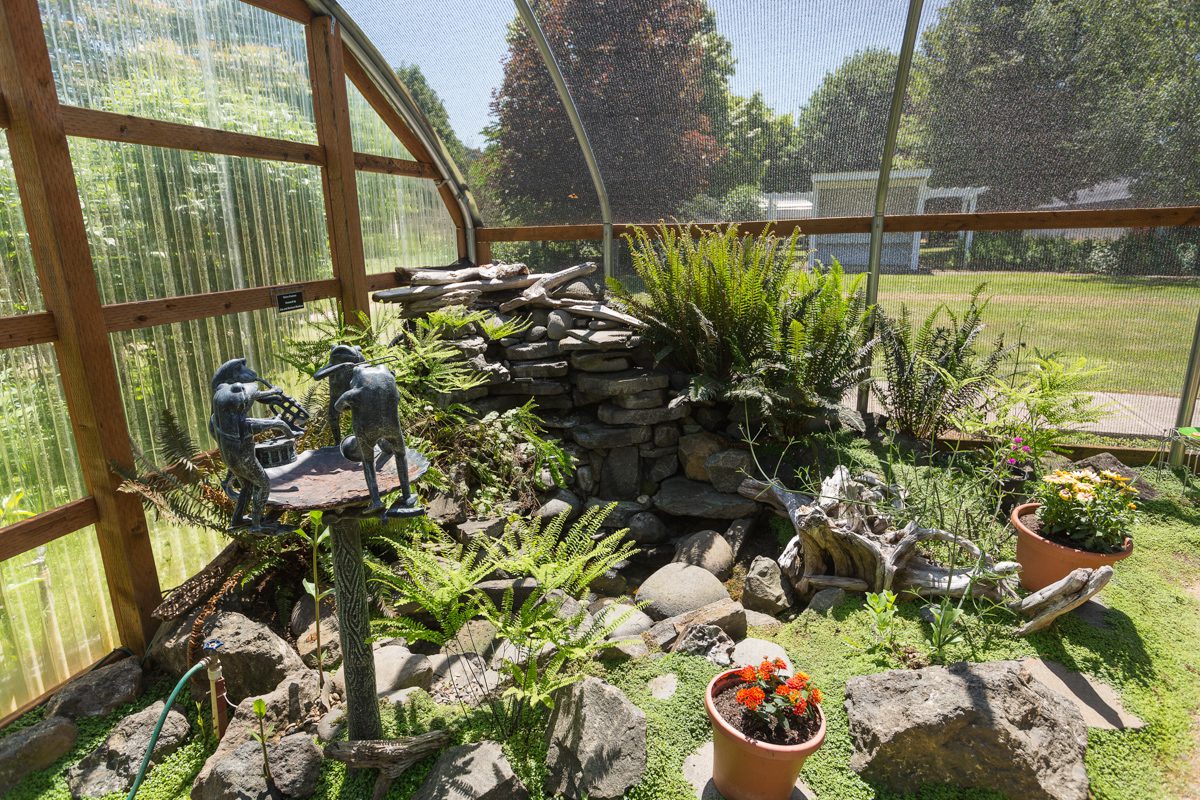 Ranked by Sunset magazine as one of five great places to see butterflies in the Northwest, the Butterfly Pavilion aims to protect wild butterflies like the yellow and black western tiger swallowtails that arrive each summer to feast on carefully chosen nectar flowers planted in the Butterfly Garden.
A special focus of the education center's conservation efforts are the orange-spotted painted ladies and western monarchs. Hatched and grown in the flight room with a dedicated screen house to protect them, the caterpillars feed on host plants. Visitors can learn more during tours of the flight room and a demonstration garden.
Barb Slott, the center's volunteer butterfly steward, takes her conservation role seriously. Only about 5% of butterfly eggs make it to adulthood, and for some species, it's far more difficult. The western monarchs, for example, have faced a serious decline in the past 20 years, with volunteers tracking a plummet in populations due to one or more changing conditions.
"We used to go out and collect monarch eggs in the gardens here, but in the last two years, no wild monarchs are laying eggs in our milkweed," says Slott.
Milkweed, she explains, is crucial to survival for monarchs. Although they may sip nectar from a wider range of flowers, many butterflies will only reproduce on one or two very particular host plants. No milkweed, no monarchs. To encourage habitat, the center sells milkweed and other pollinator-friendly perennials and native shrubs for visitors' home gardens.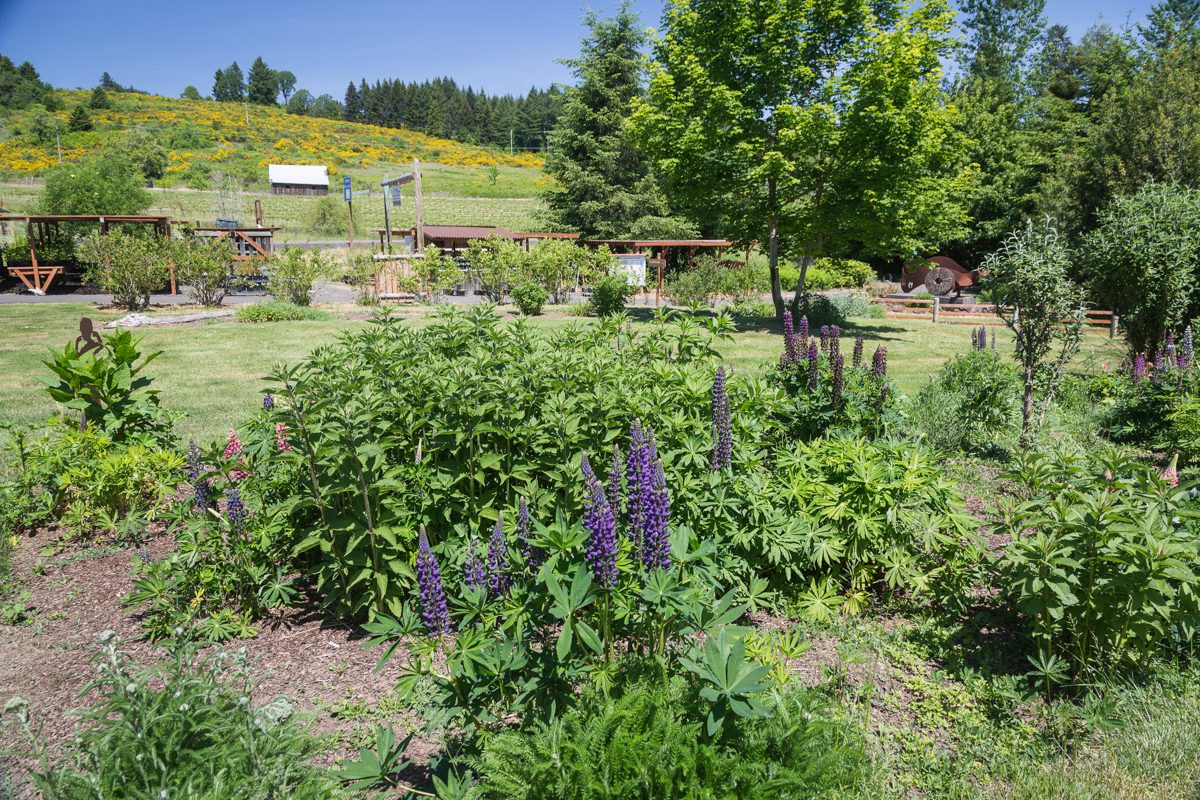 The butterflies aren't the only reason to visit the grounds. A life-size replica of historic Fort Umpqua, which served as the southernmost trading post of the Hudson Bay Company from 1836 to 1851, offers guided tours led by local high school students. On Sept. 4, 2021, the annual Fort Umpqua Days will return, featuring reenactments, a parade and more family activities.
Open year-round, the Carol Beckley Native Plant Park offers several acres of interpretive paths perfect for a quick stop on a drive to the Coast.
The center's student-run Outpost Café is a great spot to grab a coffee, sandwich or salads for a picnic on the grounds. During summer 2021, anyone under 18 years old can receive a free lunch.