UPDATED September 2022
Fall in southern Oregon is absolutely stunning! Every tree bursts out in beautiful oranges, reds, and yellows making for the perfect weather to get outside and with that comes pumpkin patch fun, grape harvest celebrations, Halloween, and more! We have chosen some of our favorite events for you to make the most of this fabulous season in southern Oregon.
Talent Harvest Festival – Talent
Saturday, OCTOBER 1ST
Start the day with a run, enjoy a pancake breakfast, watch the parade, then roam the festival. Our kids love all of the fun activities especially in the kid's area where there is a kid's farmers market, cider pressing, and old-fashioned skills teaching and craft making. Admission is FREE Learn more about the Talent Harvest Festival HERE on our blog.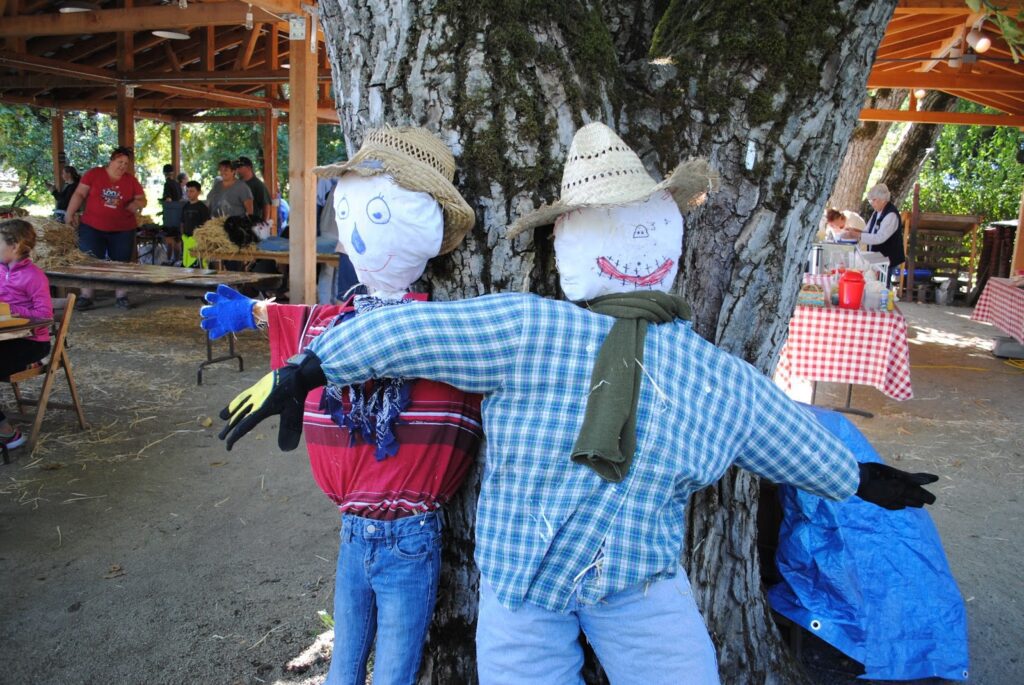 Hanley Farm Scarecrow Festival – Medford
Saturday & Sunday, October 1st & 2nd
Build your own scarecrow with the Southern Oregon Historical Society. They supply everything you need! Our kids loved making their scarecrow and then participating in all of the fun, old-fashioned farm games, hayrides and more! Read more of the fun you can have HERE!
Umpqua Brew Fest – Roseburg
Saturday, October 8th
Celebrate the bounty of the Umpqua and the clean water it provides at the Umpqua Brew Fest. Brewers from across the northwest get together to fundraise for the Umpqua watershed with a homebrew competition, Iron Chef competition, tastings, and live music!
Art Along the Rogue – Grants Pass
Saturday & Sunday, October 7th & 8th
Join the City of Grants Pass in celebration of local artists and musicians with live music and a street painting festival at Art Along the Rogue. Stroll H Street checking out sponsored artists as they flex their creative muscles and use chalk art to create visually stimulating images. We were wowed by the bright colors and amazing creativity that each artist showed and then we enjoyed the crisp fall air by enjoying lunch at one of our favorite Grants Pass restaurants The Haul.
Klamath Basin Potato Festival – Merrill
Friday & Saturday, October 14th & 15th
Merrill hosts two days of potato fun! Friday the Klamath Basin Potato Festival starts with exhibits that are judged followed with a potato bake that includes all of the toppings and a football game. Saturday kickoffs with the Spud Run and then hangout to watch the parade, food and vendors, health fair, FREE BBQ, live music, beer garden, and raffle.
Day of the Dead Race and Celebration – Talent
Saturday, October 22nd
Day of the Dead is a celebration of Latin culture through food, music, dance, art, and a run! Runners paint their faces in the traditional calavera art and run a 5k or 10k and then enjoy an afternoon of live entertainment, traditional Mexican food and fun.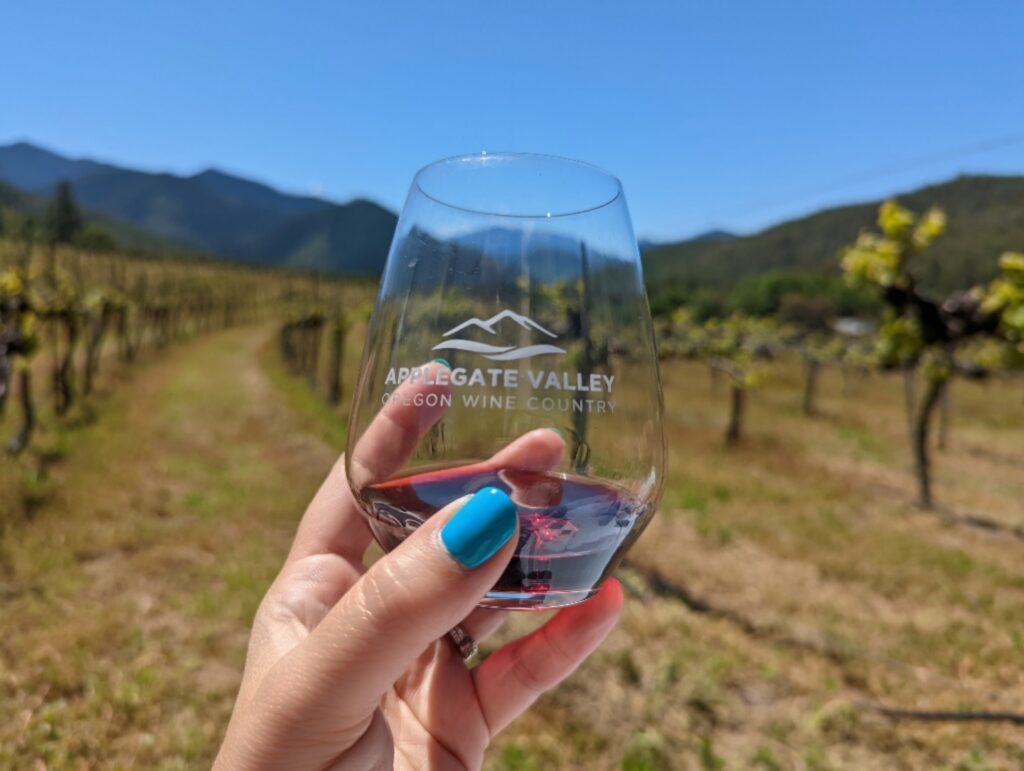 Applegate Valley Uncorked
Saturday, November 19th
Visit all 18 wineries in the Applegate Valley in one day on a self-guided tour! Taste wine right from the barrel paired up with a bite of fantastic food giving you a sampling of the many varietals produced here in southern Oregon. I love renting a van, rounding up my girlfriends and spending the day out in wine country. Buy your tickets and get more details HERE.
This is just a sampling of what there is to do in southern Oregon in the fall. There are so many pumpkin patches, hikes, and festivals to enjoy for October that you are going to run out of time, so grab your pumpkin latte and calendar, and start your planning!