Golden State Heritage Site
The site of a 19th century mining town, Golden, is now a ghost town, with just four buildings still standing: a church, a home, a shed and the town's former post office and store. The Golden State Heritage Site is noted in the National Register of Historic Places.
Related Destinations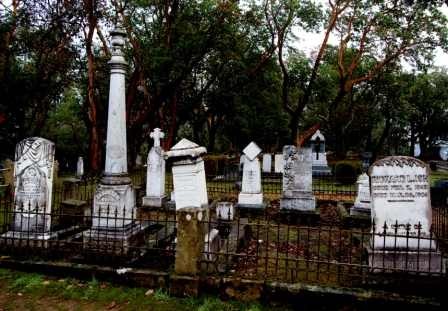 Step back in time to the 1850's and experience the trials and tribulations of Jacksonville's founding families by touring the […]
Cemetery Rd.
503.899.1231
On March 22, 1862, the day of his son Emil's birth, Peter Britt planted this giant sequoia by his home. […]
When settlers crossed on the Applegate Trail, sugar pine trees dominated this landscape. Native Americans had seasonal camps and have […]