Camelot Theatre Company is a semi-professional theatre located in Talent, Oregon, just five minutes from downtown Ashland. Serving the entire Rogue Valley, Camelot Theatre has become the principal attraction and heart of Talent. Founded in 1982 as Actors Theatre, the company changed names to Camelot Theatre Company in 2002. Camelot performs nine shows a year in the beautiful, state-of-the-art 164-seat James M. Collier Theatre with over 26,000 patrons attending each year.
Camelot is a not-for-profit, 501(c)(3), organization whose mission is to be of service to the Rogue Valley by producing high-quality affordable plays, musicals and musical events while providing a supportive environment for professional and amateur theatre artists and technicians and inspiring and training adults, teens and children in the theatre arts.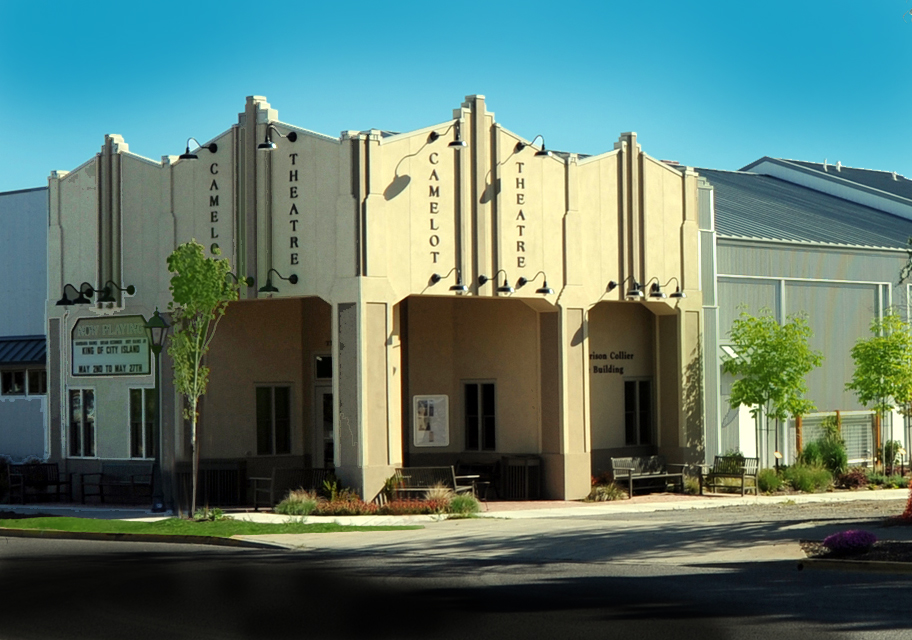 Contact Information
101 Talent Avenue
541-535-5250
Related Destinations
Oregon Center for the Arts (OCA)educates artist-practitioners and scholars in a diverse environment that cultivates Southern Oregon University's values of […]
Theatre Arts,
University Way
(541)552-6101
The Cabaret is renowned for top-flight professional productions-musicals, revues and comedies-all produced with flair in a night club setting. You […]
1st & Hargadine
541-488-2902
Craterian Performances is the membership-based, not-for-profit agency that owns and operates the Craterian Ginger Rogers Theater for the community of […]
23 S. Central Ave.
541-779-3000