Ferraro Family Vineyards is a boutique winery in Oregon's Umpqua Valley known for lush and full flavored wines. We feature beautiful Pinot Noir, Muscat, Port style wine and more. There is something for everyone in our tasting room. So come see us and sip some great wines.
Contact Information
272 Capital Ln
(541) 784-7275
Related Destinations
Henry Estate Winery is nestled in the heart of the breathtaking Umpqua Valley, right along a sharp bend on the […]
687 Hubbard Creek Rd
(541) 459-5120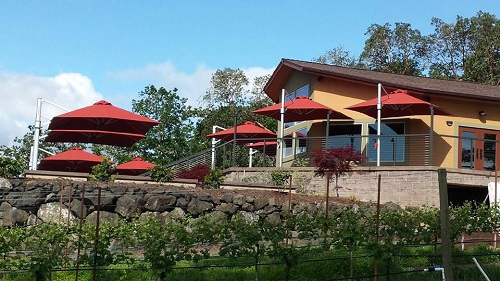 Cooper Ridge is an all-estate grown vineyard and winery located in the heart of the Umpqua Valley in Southern Oregon. […]
1389 Old Garden Valley Rd
(541) 671-2373
A boutique winery located outside Roseburg, Oregon near the scenic North Umpqua River on the way to Crater Lake.
394 Newbridge Rd
(541) 496-2228