Pholia Farm is best known for its high quality, milking Nigerian Dwarf Goats and its aged, raw milk cheeses. Owned by Vern and Gianaclis Caldwell and co-managed by their daughters Phoebe and Amelia (from which the name Pholia originates), Pholia Farm occupies about 24 acres in rural southern Oregon. The land is part of a much larger tract upon which Gianaclis, then Susan Stevenson, was raised. The farm offers classes, a memorable farmstay experience in its refurbished 1970 Airstream Land Yacht, a big open house in Spring, and other opportunities to visit the farm and share in the Caldwell's lives and lifestyle.
Contact Information
9115 W Evans Crk Rd.
541-582-8883
Related Destinations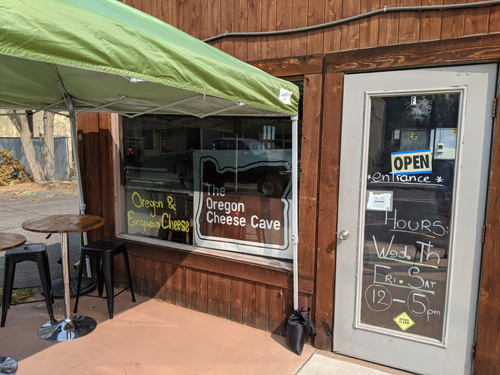 The Oregon Cheese Cave is a specialty cheese shop that carries world cheese (by the wedge or fresh cut by […]
310 N Main St
Suite F
541-897-4450
Manufacturer of Infused Organic Chocolate, offering a line of 8, 2oz. organic chocolate retail bars and also bulk infused organic […]
We encourage everyone to see our farm and visit with our animals. If it is an over-night farm stay or […]
176 Yale Creek Rd.
541.899.5650