You know how you'll be driving along on a freeway, and there's an amusement park, or a wild-animal park, or some other roadside attraction, designed and positioned for optimal visibility and access?
What if there were a family-friendly – but still gnarly-good in places – MTB trail system conveniently located just off the most-traveled road on the West Coast?
Time to check out Mountain of the Rogue. You won't see any giant billboards, or bumper stickers (DzI conquered Mountain of the Rogue!dz on passing cars, but if you know what you're looking for, you'll be able to get a hella good ride in, just a few minutes off the freeway.
The system is just minutes south of the town of Rogue River, which though small has all the key services. And whether it's your destination or simply an awesome way to break up a trip, it offers a planned playground that will give you all you want.
A few planning notes: This system enjoys sun-facing exposure, and the naturally drier Southern Oregon climate keeps the trails open nearly year-round. But don't assume – avoid using the trails during freezing and thawing cycles and after heavy rains. And it can get pretty roasty during the summer months. And poison oak thrives here, especially in the late spring and early summer. Stay on the trail, and bring some post-ride skin-scrub.
The trail-system name tells you the key element of this location: it's situated on the side of a big slope. And you can tailor your experience to the situation – from a quick family ride to a full-on Dzwhat have you gotdz challenge session. The trail system was purposely designed to include some riding for everyone, so you'll find fun, flowy trails on the lower elevations, with rocky, more technical options higher up. If you're a beginner or are riding with the family, take a few laps down low; if you want to test your skills on narrow, exposed tread, head to the upper routes. Most of the trails here are directional, so you can rip it on downhills without the fear of riders coming up from below you, and even if the trailhead is crowded you'll have a strong shot at solitude once you start climbing.
Start at the trailhead parking lot, where you'll find maps and restrooms. If you want to test-ride the entire trail network, start climbing counter-clockwise from the bottom. While you're definitely working against gravity, the switchbacks are well-designed to get maximum efficiency out of your effort. And, nicely, the grades are less steep at the bottom, so you can warm up and get in tune with your bike and the surroundings before you have to crank with serious intent, about halfway up the hill.
Once you're up top, get your feet wet (well, not literally, hopefully) with a descent on the new Sasquatch Trail. So, why is it called that? No, not because the Big Fellahas been spotted around here; rather, take a look at the trail map and see if you don't see his shape, like a constellation with the dots connected.
This first trail features a long series of rollers and swoopy berms, so you'll be in your ride zone in no time. You'll get to the bottom of the hill, so head back up the way you did the first time – but this time go past the turnoff for Sasquatch and head to Dark Side. Once again, there's a good reason for the name. The thick forest of canopy plunges you into a shadowy, primeval world that you get to traverse on your trusty steed. This trail wraps around the summit, so you might take a quick side trip up to the peak; appreciate both the expansive view and the chance to catch your breath. Then get ready for the adrenaline, because you're about to ride all the way down the mountain.
Take Armbar as the first section of descent (OK, we admit it; we don't know why it's called this). But don't think about the name, because negotiating the terrain is going to need your full attention. The tread is narrow through here, and gnarly rocks that require decisive moves pop up when you're not expecting them. You might want to take a cautious approach the first time down, to learn the lines – then shred it and show off your best moves the next time down.
Armbar flows seamlessly into Breakdown, which is technically more forgiving but just as fun. The curves are so well graded that you can let off the brakes and bang out some smooth, fast moves. After that, your final section is on Paydirt, which is flowy and non-technical. You'll be able to back down on the adrenaline as you pump and roll back down to the trailhead.
So, you've got time for more before you have to hit the road again… riiiight?

Activities
Bicycling
Bicycling Routes
Family Fun
Mountain Bike Trail
Related Destinations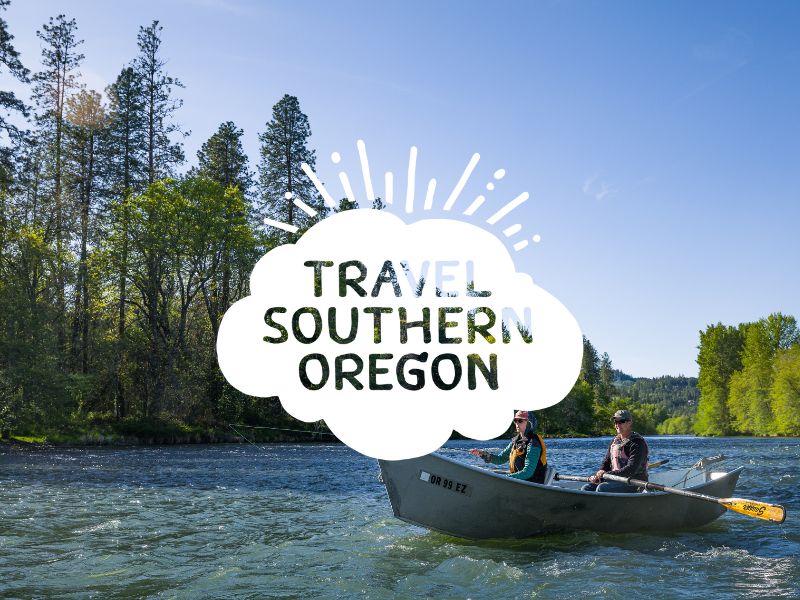 Mt. Ashland is remote mountain camping with great views and access to the PCT. Located along the Siskiyou Crest, the […]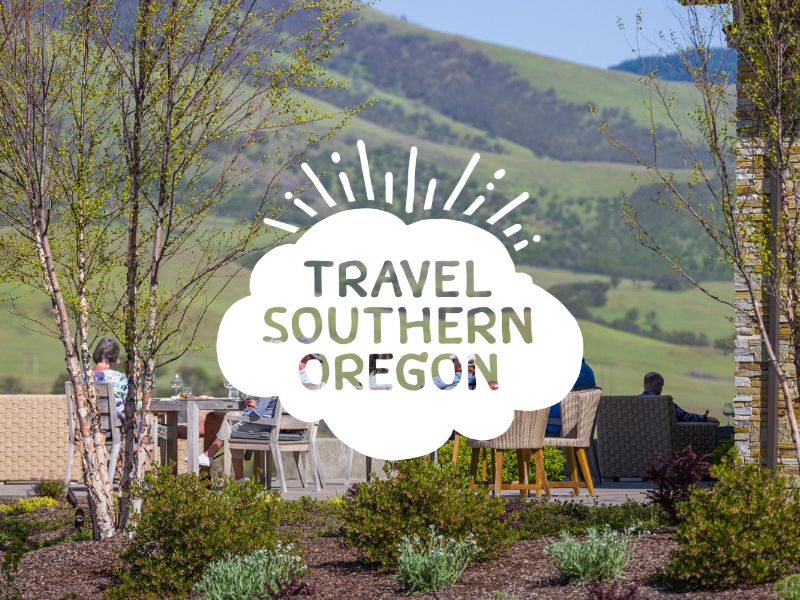 Originally BikeKraft was founded in 1977, and was first named Bills Bike Shop. Believing in supporting local community, the Illinois […]
1448 Williams Hwy
(541)476-4935
A lot of the really great trail riding ends at an isolated parking spot, where you cool down, pack up […]