Provides access to: Meadow Creek Trail #1044.
This trail is a steep 1 mile hike into the Rogue-Umpqua Divide Wilderness through a series of meadows. Bear Camp is located .5 miles from the trailhead, near the upper end of a meadow. 
This trail is not designed for mountain bike, motorized bike, ATV, 4-wheel drive, barrier free.
Activities
Hiking
Horseback Riding
Trails
Related Destinations
This trailhead features connections to the Pacific Crest Trail and numerous day hiking opportunities in a densely forested area.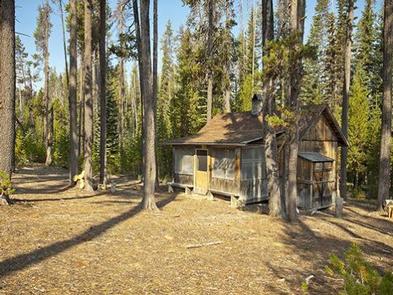 Overview Located on the southwest end of spectacular Crescent Lake in Deschutes National Forest, Windy Group Campground offers visitors the […]
This trailhead provides access to: Fuji Mountain Trail #3674 See Trail page for more information.