Situated near Crater Lake, Oregon's only National Park, Prospect's charm centers around the Prospect Historic Hotel.
View the Wild and Scenic Rogue River from the natural bridge viewpoint, or enjoy a slice of pie made daily at Beckie's Café.
Things To Do
Located at the Shelter Cove Resort & Marina, the Hook and Talon Grill offers breakfast, lunch, and dinner. 
27600 W Odell Lake Rd
(541)433-2548
109115 US-97
541.365.4496
Originally founded in the 1940s Butte Falls Cafe has a comfy and relaxed atmosphere. Serving breakfast, lunch, and dinner, locals […]
443 Broad St
(458) 226-0841
Shelter Cove Resort & Marina offers comfortable accommodations such as lodge and cabin rentals and RV sites. Enjoy Oregon's majestic […]
27600 West Odell Lake Road (Hwy 58)
541-433-2548
39500 Hwy. 97 N.
541-783-2401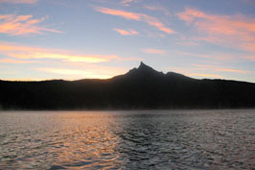 Diamond Lake Resort has evolved from a small fishing lodge built in the 1920s, to a modern family resort that […]
350 Resort Drive
(541) 793-3333
This Trailhead provides access for Jim Weaver Loop Trail (Waldo Lake Trail).
Provides parking and access to: Diamond Peak Wilderness via the Crater Butte Trail #44. Located on Odell Lake.
At Crescent Lake there are 2 separate day use areas with a total of 15 picnic sites. The north day use site […]