Named for the lush myrtle tree groves thriving around this Southern Oregon town, Myrtle Creek is nestled among farms, fields and the foothills of the Umpqua National Forest.
The nearby North Umpqua Trail draws mountain bikers, trail runners and fishing folks for high-adrenaline fun, while local covered bridges provide a tranquil driving destination. Dig into mining history with a gander into the 100-year-old China Ditch and a chance to pan for gold.
Things To Do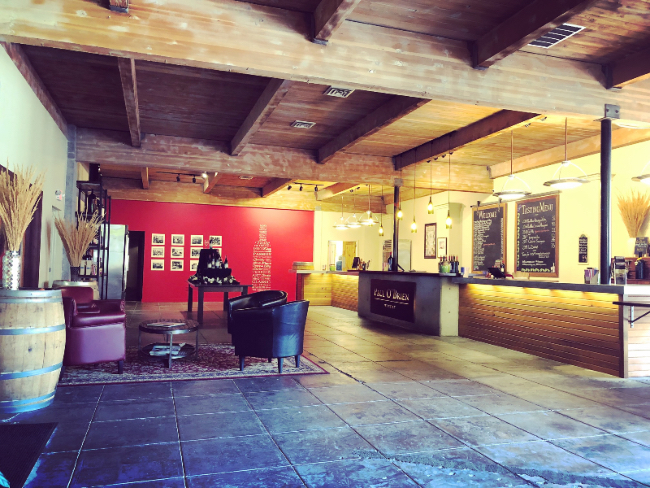 Umpqua Valley's first full-production urban winery, located right off I-5 in the heart of Roseburg, Oregon.  Featuring world class wines […]
609 SE Pine St
(541) 673-2280
Family owned small boutique vineyard producing award winning wines. Small cottage rental available for a get-away enjoying Whitetail Ridge wines, […]
5920 Flournoy Valley Rd
(541) 580-3340
Nestled in the midst of the hazelnut farm along the banks of the beautiful Umpqua River, Growing Miracles Lavender Garden […]
508 Lower Garden Valley Rd
(541)817-6111
28866 N. Umpqua Hwy.
(541) 496-3403
1627 S.E. Stephens St.
541.672.3354
Days Inn Roseburg is conveniently located off I-5 with easy access to downtown Roseburg shopping and entertainment. If you're looking […]
790 NW Garden Valley Blvd
(541) 673-6000
Located adjacent to Whitehorse Falls Campground, visitors can view this 15 foot falls on Clearwater River from an accessible overlook.
12736 N Umpqua Hwy
(541) 580-4748
Toketee Lake sits in a mountain setting in the Diamond Lake District. The North Umpqua Trailhead is in the area, […]