Harry & David Comice Pear Trees – Heritage Tree
This small grove of Comice pear trees are the only remaining of an original planting known as Harry & David Bear Creek Orchards Block 1A. Harry & David Corporation became internationally renowned after the Great Depression when they began marketing their gift boxes of pears to the rich and famous. While most pear growers were hurt by the Great Depression, Harry & David brought unexpected prosperity to the economically depressed Rogue River Valley.
Located in the Harry & David Test Garden at 2500 South Pacific Highway in Medford
Contact Information
2500 S. Pacific Hwy.
Harry & David Test Garden
Related Destinations
In 1860, Martha Hanley planted this weeping willow to commemorate the birth of her son. The willow cutting was obtained […]
1053 Hanley Rd.
Hanley Farm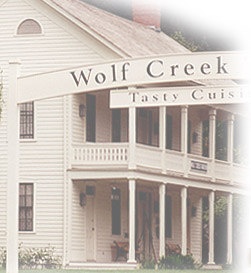 The Wolf Creek Inn is the oldest continuous use hotel in the state of Oregon. Built in 1883 by pioneer […]
100 Front St
541-866-2474
Voorhies Mansion is located at EdenValley Orchards. The entire property is listed on the National Register of Historic Places.
2310 Voorhies Rd;
(541) 512-2955