Provides access to: Clover Creek Trail, the southern most entrance into Mountain Lakes Wilderness.
Clover Creek Trail is a classic hike that joins the Mountain Lakes Loop Trail at 4.3 miles. The Mountain Lakes Loop Trail continues in a loop around the middle of the Wilderness accessing multiple lakes.
Mountain Lakes Wilderness area surrounds a cluster of four overlapping shield volcanoes, the highest of which is 8,208 ft (2,502 m) Aspen Butte. Over 20 small lakes lie along the bottoms of several large large cirques carved by Ice Age glaciers near the summits of the volcanoes.
Located 45 minutes northwest of Klamath Falls, Oregon, Clover Creek has no restrooms but there is ample (unpaved) parking for 6-8 cars and stock trailers as well as a turn-around area.
There is no potable water at the trailhead. Visitors need to pack plenty of water. Maintenance services are provided from June 25th through September 30th
Activities
Fishing
Hiking
Horse Camping
Horseback Riding
Trails
Related Destinations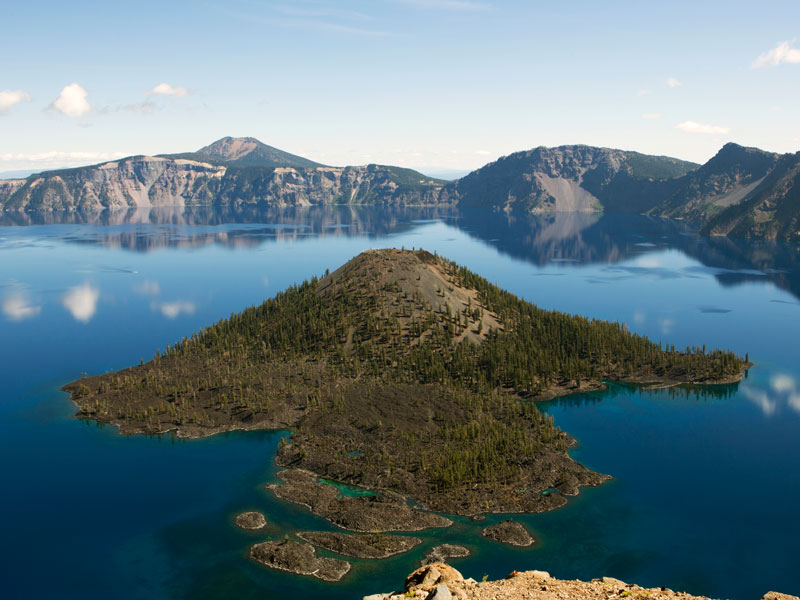 Crater Lake inspires awe. Native Americans witnessed it form 7,700 years ago, when a violent eruption triggered the collapse of […]
3913 Valinda Way
Klamath Falls
,
OR.
97603-7167
(541) 274-9494
The Corral Creek campground, located at the base of the Gearhart Mountain Wilderness 45 minutes northeast of Bly, Oregon, offers six campsites […]