Enjoy the quiet country roads East of town on this mid-length ride to Bonanza.  The ride begins at the OC&E trail head at the intersection of Crosby and Avalon Streets in Klamath Falls.  Warm your legs up as you cruise the OC&E Trail for the first 7 miles.  Then you enter Poe Valley where you are lucky to see 9-10 cars (or tractors) for the next 30 miles.  There are two short sections of Highway 140 that are busy, so be aware of traffic and hug the shoulder.  
Related Destinations
Established in 2016, Zach's Bikes is the locally-owned product of decades of combined experience in the industry. Moreover, they know and […]
831 Main St.
(541)851-9200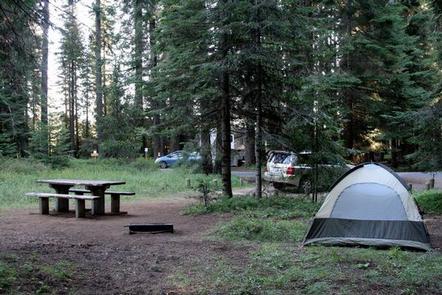 Overview Aspen Point, located on the banks of scenic Lake of the Woods, is a single-loop campground that offers visitors […]
15300 Dead Indian Memorial Rd.
541-949-8020
Basin Yellow Cab and Klamath Medical Transport LLC is a taxi in Klamath Falls with wheelchair-accessible vehicles. They also specialize […]