The food at Sergio's is prepared using the freshest ingredients, with an emphasis on high-quality meats and fresh vegetables, prepared in a traditional Mexican style. Sergio's is known for authentic dishes, including its most popular specialty, Tampipollo. Additionally, Sergio's keeps its menu exciting by offering "Chef's Specials," which are regional Mexican appetizers, entrées, and desserts that are prepared according to recipes collected by our executive chef during his frequent visits to Mexico. The menu offers a range of fajitas, enchiladas, tacos and burritos, as well as a variety of combinations of these menu items.
The menu includes soups and entrée salads as well as a wide selection of desserts. The drink menu includes a variety of margaritas, tequila, Mexican and American beers and other liquors.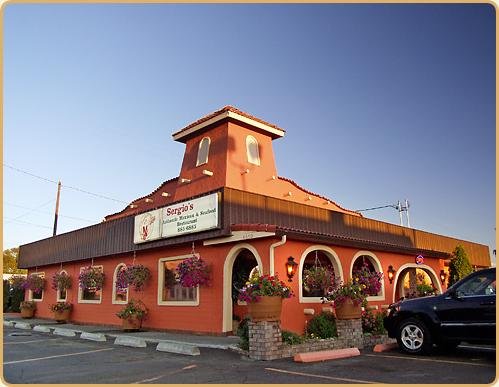 Contact Information
4650 S. 6th St.
541-885-6885
Related Destinations
Waffle Hut & Eatery serves their own famous Liege waffles and all of your favorite eats for breakfast, lunch and […]
106 Main Street
(541)273-1444
Mexican pastries, donuts. Open Saturdays.
2222 Rosicky Ave.
541-723-2690
Locally owned by the Bigoni family, Bigoni's Pizza Barn provides friendly service in a casual atmosphere.  The menu features pizzas, […]
2311 Broadway St.
541-723-2830