Fresh vegetables, baked breads, homemade pastas, incomparable pizzas & decadent desserts, combined with new daily items has made the Bella one of Southern Oregon's most popular eateries
Contact Information
170 W. California St.
541-899-1770
Related Destinations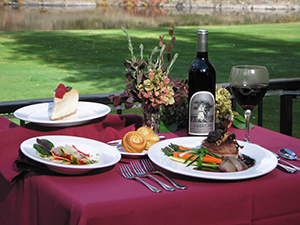 Morrison's has a legendary reputation for fine dining with a blend of country style and gourmet cuisine. As a guest […]
8500 Galice Road
800-826-1963
Offering a full service deli, with made to order specialty sandwiches, homemade enchiladas, sliced meats and cheeses. A smoked daily […]
175 N 1st St
541-664-0727
Enjoy elevated cocktails and cuisine at Food Studio.
226 SW G Street
541-479-0420