The Watson Falls Trailhead provides access to the Watson Falls Trail #1496. The 0.4-mile trail leads to the beautiful Watson Falls. Watson Falls is the highest water fall in southwest Oregon with its 293 foot drop. The trailhead provides ample parking with picnic tables tucked inside the forest just off the pavement. Several informative signs in the parking area explain the geology of the falls.
Provides access to:
Amenities
Picnic tables
Vault toilets
No drinking water
Garbage disposal
Activities
Hiking
Trails
Wildlife Viewing
Related Destinations
Overview Horseshoe Bend Campground is situated in a stand of old growth Douglas fir, sugar pine, and deciduous trees, on […]
18782 N. Umpqua Hwy.
541-496-3532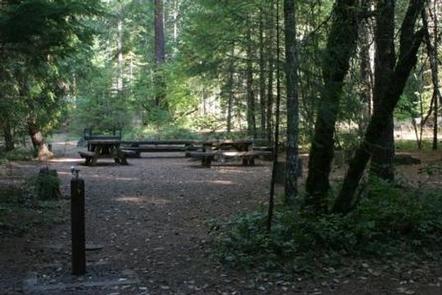 Overview Deer Flat Group Campground is situated in a stand of old growth Douglas fir, sugar pine and deciduous trees, […]
18782 UMPQUA HWY
(541)496-3532
Clearwater Falls Campground is located along the Rogue-Umpqua National Scenic Byway. The Clearwater River meanders through old growth Douglas fir […]