My approach as a wine grower is to keep it simple. It's not the old world, it's just the way it use to be. Choose a great location and back to basic, sustainable farming practices. It's all about growing wine grapes.
The vineyard was first planted in 1997 with Mycorrhizal inoculated cuttings selected from local vineyards. As the vines have matured, I now dry farm(without irrigation) naturally and non-chemically. Crop loads are carefully controlled with dry farming, yielding small, intensely flavored berries.
There are approximately 20 acres of grapes, with merlot at 40% (8 acres), syrah at 20% (4 acres), cabernet sauvignon at 20% (4 acres) and cabernet franc 20% (4 acres). These percentages also reflect the blend of my signature wine, Applegate Red.
My approach to winemaking is old-fashioned. All natural, nothing added, nothing taken away, unfined and unfiltered. It's all about capturing the essence of the grape. My wines are straight-forward, big, full bodied, robust reds. I hope you enjoy my wines.
Related Destinations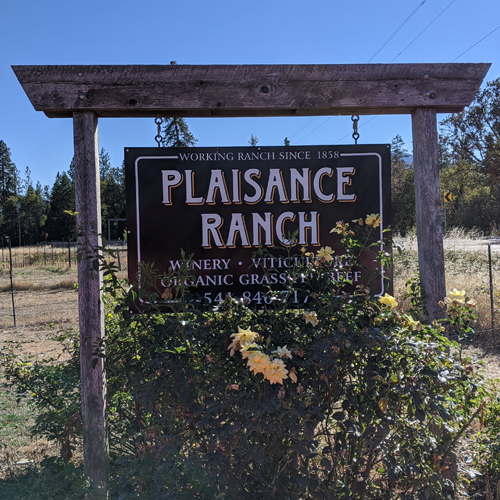 A working ranch since 1858 with rich history of vineyards and ranching, producing the finest of grapes and USDA Organic, […]
16955 Watergap Rd
(541) 846-7175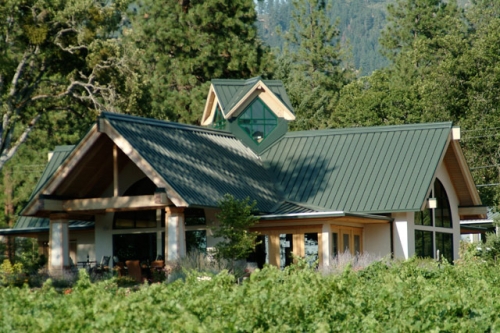 Located near the nationally recognized historic town of Jacksonville, in the Rogue Valley of Southern Oregon, Valley View was originally […]
1000 Upper Applegate Rd
(541) 899-8468
A boutique vineyard, planted in 2014 on a horse pasture and hay fields where the Applegate and Rogue Rivers meet. […]
5719 Jerome Prairie Rd
(530)640-0910