In Oregon's rugged outback, Fort Rock stands as a reminder of the old days.
Visitors can experience early settler history at the Fort Rock Homestead Village or learn about the history of the natural structure itself at the Fort Rock State Park.
Things To Do
Cranberry Station offers specialty soaps, bath bombs, lip balms, ad other specialty products in a variety of scents.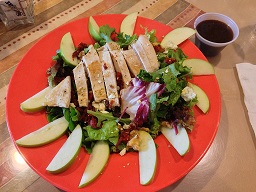 The staff at Nibbley's Cafe believe that good isn't enough and doing the right thing is more than serving delicious […]
2424 Washburn Way
541-883-2314
Local brewery in Klamath Falls with a mission of making good beer, bringing people together to enjoy it, and contributing […]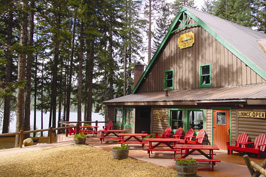 Stay at an RV site or book a cabin at Lake of the Woods Resort. This historic mountain resort sits […]
950 Harriman Route
(541) 949-8300
5136 S 6th Street
(541)884-2110
2627 S. 6th St.
(541) 882-9665
Set on the rugged shoreline of the JC Boyle reservoir, Topsy Campground provides a quiet location for relaxing recreation. The […]
From your first cast or your best catch yet, Chrome Tales Guide Service is your go-to for fishing trips you'll […]
The Upper Klamath Canoe Trail provides a marked, 9.5 mile journey through a larger freshwater marsh. The canoe trail has […]