This historic timber community is located on scenic Highway 38.
Known as the Gateway to the Pacific because of the access to the Oregon Coast from Interstate 5, Drain was named after founder and politician Charles Drain.
Things To Do
A community gathering every Friday night during the summer from 5:30 to 8:30 PM in downtown Talent with fresh produce, […]
Talent City Commons
204 E. Main
Osmo's Alehouse opened in January 2017 with an oatmeal sout, an IPA, an extra-special bitter, a honey nut brown and […]
522 S Central Ave
(541) 842-0557
159 N. Main St.
(541) 488-2901
955 S.E. 7th St.
(541) 955-0600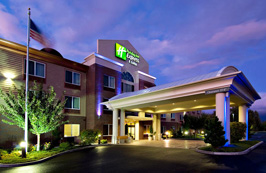 Beautiful Property located within walking distance to the Jackson County Expo. Enjoy a complimentary hot breakfast and free WIFI, located […]
285 Peninger Road
(541) 423-1010
The Fishin' Hole has been fishing and guiding the majestic upper Rogue River for over 20 years. From instructional to […]
PO Box 1314
(541) 878-4000
This hike provides one of the best views of the city of Ashland and the surrounding Rogue Valley. Just a […]
A short trail that runs along Bear Camp Ridge, the highest portion of the Galice Ranger District. This trail offers […]