Shadow Bay Day Use is located on a large bay at the south end of Waldo Lake. It is wetter than either North Waldo or Islet, supporting a more diverse and prolific ground cover as well as more mosquitoes!
A hike to the South Shelter on the Shore Line Trail and then the Waldo Lake Trail #3590 is a pleasant way to enjoy the natural beauty of the woods and the lake, as well as a view of the snow-capped Sisters.
Activities
Bicycling
Boating
Fishing
Hiking
Parks & Recreational Areas
Swimming
Related Destinations
Gold Lake is a popular spot in both summer and winter. Although motors are not allowed on this small lake (100 […]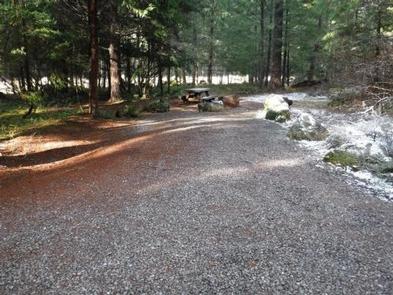 Overview The North Umpqua Wild and Scenic River pauses at Toketee Lake providing a secure home for a wide variety […]
2020 Toketee Ranger Station Road
541-498-2531
This trailhead provides access for Sawtooth Trail.