Collier Memorial State Park features a campground; outdoor museum of historic logging equipment; relocated pioneer village; and a new four-corral, primitive horse camp and trailhead.
When visiting this area, please be respectful to tribes by leaving the area cleaner than you found it and never removing artifacts from the site. Look for interpretive signs on-site about the Tribal significance of the area.
At the state's finest logging museum, you'll see rare and antique logging equipment dating to the 1880s, as well as more recent pieces.
Railroad buffs will enjoy learning about the role the railroad played in logging. You can imagine the rugged woodsmen and the immense task of moving raw timber with innovation and brute force. The pioneer village gives you another insight into how these families once lived.
The Williamson River and crystal-clear Spring Creek converge in the park. The Williamson River is regionally famous for its quality trout fishery and consistently produces trophy fish. Spring Creek gushes dramatically out of a nearby spring, and then paints a picture-perfect scene as it flows through the park.
In the summer, movies about old-time logging and other topics are shown at 9 p.m. every Friday, Saturday, and Sunday. The series continues right through Labor Day. During the day, the park naturalist schedules short hikes along the Williamson River. Check the park when you arrive for a list of times.
From the equestrian trailhead, you can ride north from the park across national forest land to the Jackson F. Kimball State Recreation Site and beyond.
Whether you come for the day to visit the logging museum, the pioneer village, or play along Spring Creek or even camp amongst the pines along the Williamson River – you'll discover a grand adventure at Collier.
Campground info
A Loop
More than 10 full-hookup sites
More than 15 tent sites with water nearby
Hot showers and flush toilets
Laundry facilities
B Loop
Approximately 40 full-hookup sites
Universal Access
Campsite A30 is accessible to campers with disabilities.
Activities
Camping
Fishing
Hiking
Kayaking
Picnicking
State Parks
Related Destinations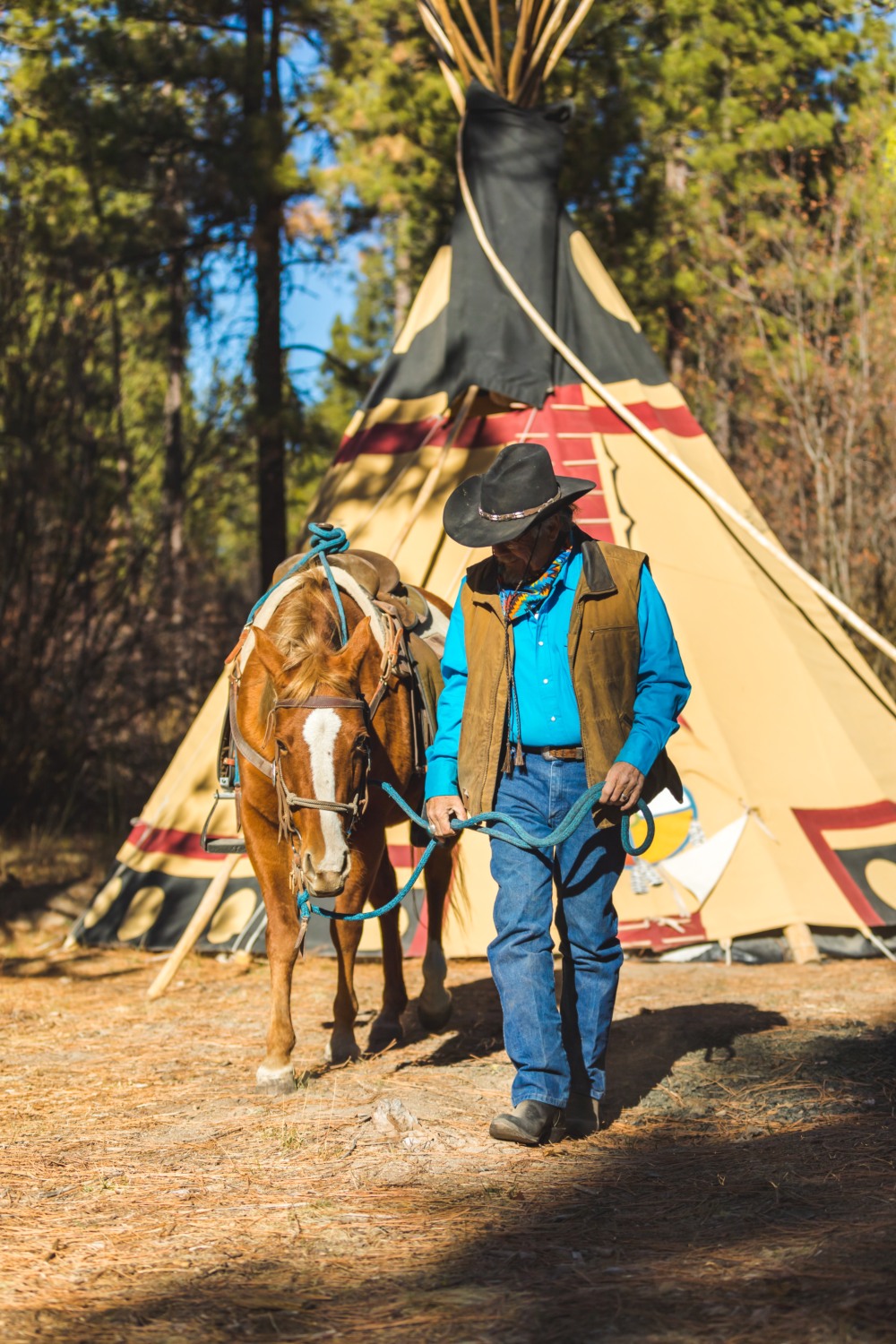 A truly unique 'Western Experience' only 26 miles from Crater Lake National Park. Stay overnight in furnished tipis and ride […]
41837 Highway 62
(541)887-9013
Union Creek Campground is a picturesque site in the midst of old growth forest. Both Union Creek as well as […]
536 Ragsdale Road
541-560-3900
Overview North Fork Campground is a remote and picturesque small campground is in the midst of old growth forest located […]
536 Ragsdale Road
541-560-3900