The Potbelly Cafe serves breakfast and lunch Monday through Friday to local and visiting patrons.
Contact Information
212 1st Ave
(541)783-0988
Related Destinations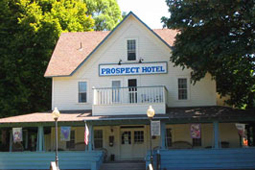 Located halfway between Medford and Crater Lake, just off Hwy 62. Dining in an elegant yet informal atmosphere. Sunset Magazine […]
Originally founded in the 1940s Butte Falls Cafe has a comfy and relaxed atmosphere. Serving breakfast, lunch, and dinner, locals […]
443 Broad St
(458) 226-0841
Mexican and American cafe serving breakfast, lunch and dinner. Open Tuesday through Saturday. 
320 Chocktoot St
(541)783-7777