Located in a quiet rural neighborhood, just a quick 5-minute drive from downtown Jacksonville or Medford, the Rustic Rogue cottage is the perfect landing place for you on your next Southern Oregon getaway. Panoramic views of the majestic Table Rocks and the surrounding Rogue Valley make this cute cottage an ideal choice. Relax with a glass of local wine or watch the sunrise in the morning with a steaming cup of coffee from the private patio. This cabin has a charming rustic feel but is outfitted with all the modern amenities you need to feel right at home.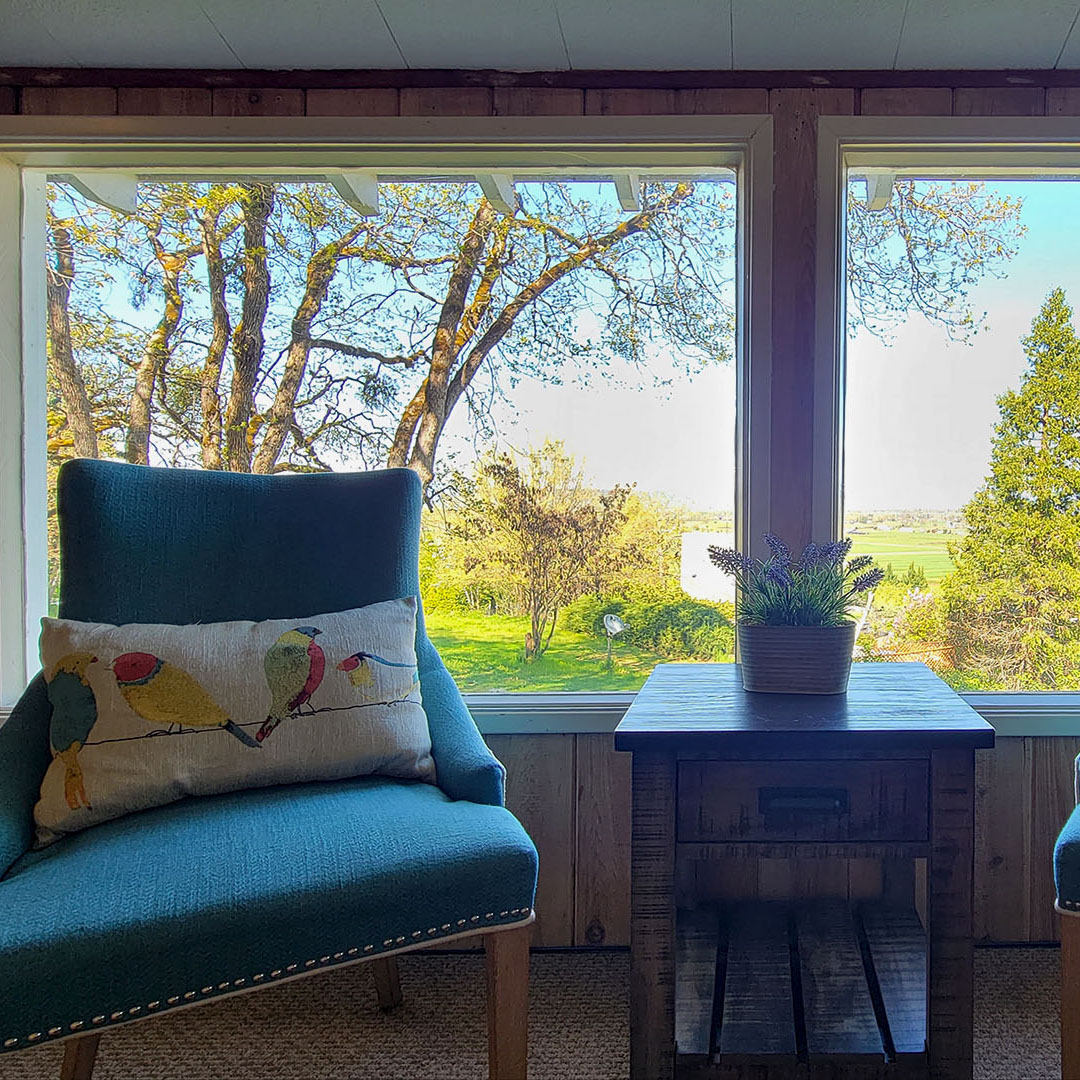 Related Destinations
Step into the bright, open space of our gorgeous mid-century home. The Scoville House features 3400 square feet of picture […]
2395 Scoville Rd.
877-411-5545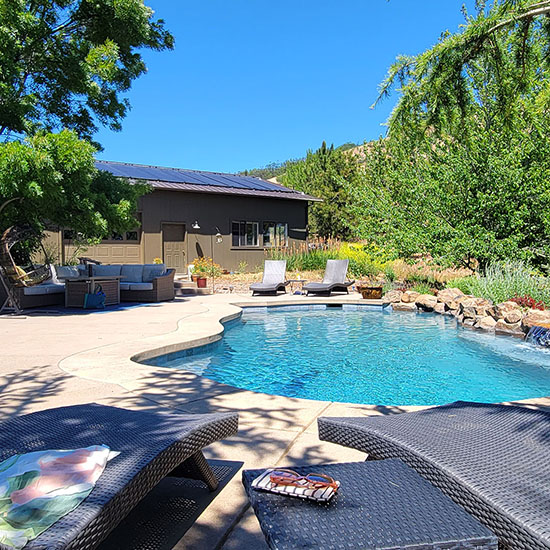 Magnificent Hilltop Getaway with Incredible Views. Come enjoy this oasis on the outskirts of Ashland. This gorgeous home is perched […]
1876 N Valley View Rd
877-411-5545
With Suites Trinity, you and your guests will enjoy the entire second floor of Plaza North. Consisting of three separate […]
145 North First St
877-411-5545