The Grayback Interpretive Trail is accessible from either side of the Caves Highway (Highway 46).
From the main trailhead along NF112, a trail follows Sucker Creek downstream to the Grayback Campground. There is a beautiful bridge crossing over Sucker Creek into the campground. The trail features incredibly scenic overlooks with picnic tables and benches, and a pleaant swimming hole to cool off in during the heat of summer.
On the east side of Highway 46, a meandering loop begins along Chinquapin Group Campground and Grayback Creek, traveling through a beautiful old-growth forest with large open meadows, and then turns back toward the Chinquapin Campground. While at Chinquapin Campground, visitors can see the beautiful Cedar Guard Station, with its Port Orford-bark siding, built in the 1930s by the Civilian Conservation Corps.
The tree species in this area are diverse, inlcuding Port Offord-cedar, Douglas-fir, myrtle, big-leaf maple, Pacific yew, and
chinquapin. The spring and summer months boast incredible wildflowers, with numerous shrub and wildflower species that make the Illinois Valley one of the most botanically diverse areas in the country!
Related Destinations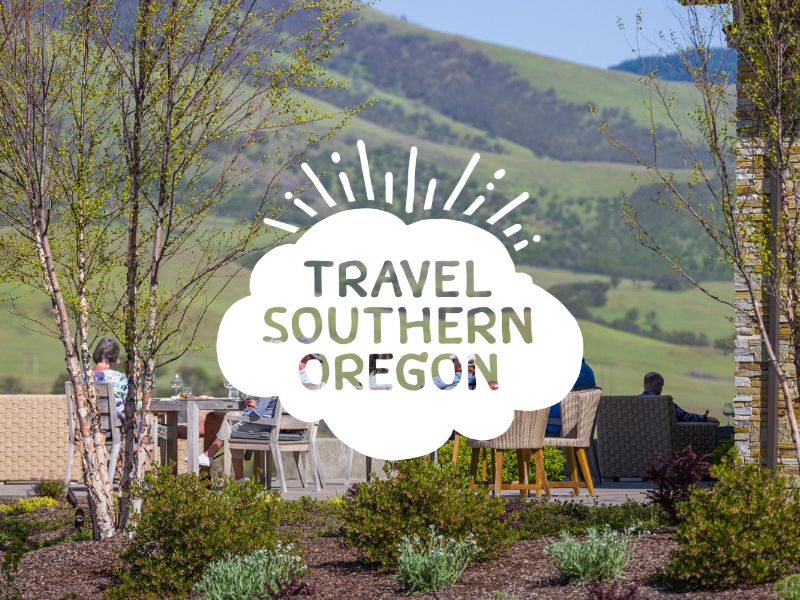 Wind your way down the mountain to the Cave Creek Campground. Enjoy the dense forest, splashing streams, and rock outcrops. […]
The Boundary Trail is a 15.6 mile ridgeline trail that travels through high mountain meadows, offering the chance to see numerous species […]
This trail takes you from the Bolan Lake Campground to the Bolan Mountain Lookout. The world-renowned biodiversity can be seen from […]