Located 98 miles from the California border, Canyonville is the third-oldest city in Oregon. Nestled at the base of one of the most difficult passes in the Applegate Trail, it was a natural stopping point. Crossing the Applegate Trail was unbelievably difficult, and the services of the town were critical to the survival of the pioneers.
Striking geography, the quaint, historic downtown and an ideal climate makes Canyonville an appealing place to this day. Take the walking tour, beginning at the Applegate Trail Informational Kiosk in Pioneer Park, where you'll learn about the Umpqua Indians and the pioneers. Walk one block to Main Street where you'll see the old Roberts and Greystone Hotels, along with 18 other historic sites. President Rutherford B. Hayes lunched here in 1880; today you have a choice of 10 restaurants and cafes.Visitors seeking more in-depth information will find an excellent historical museum containing a wealth of publications and artifacts.
Activities
ADA Accessible
Heritage Sites
Related Destinations
Umpqua Valley Festival of Lights 2022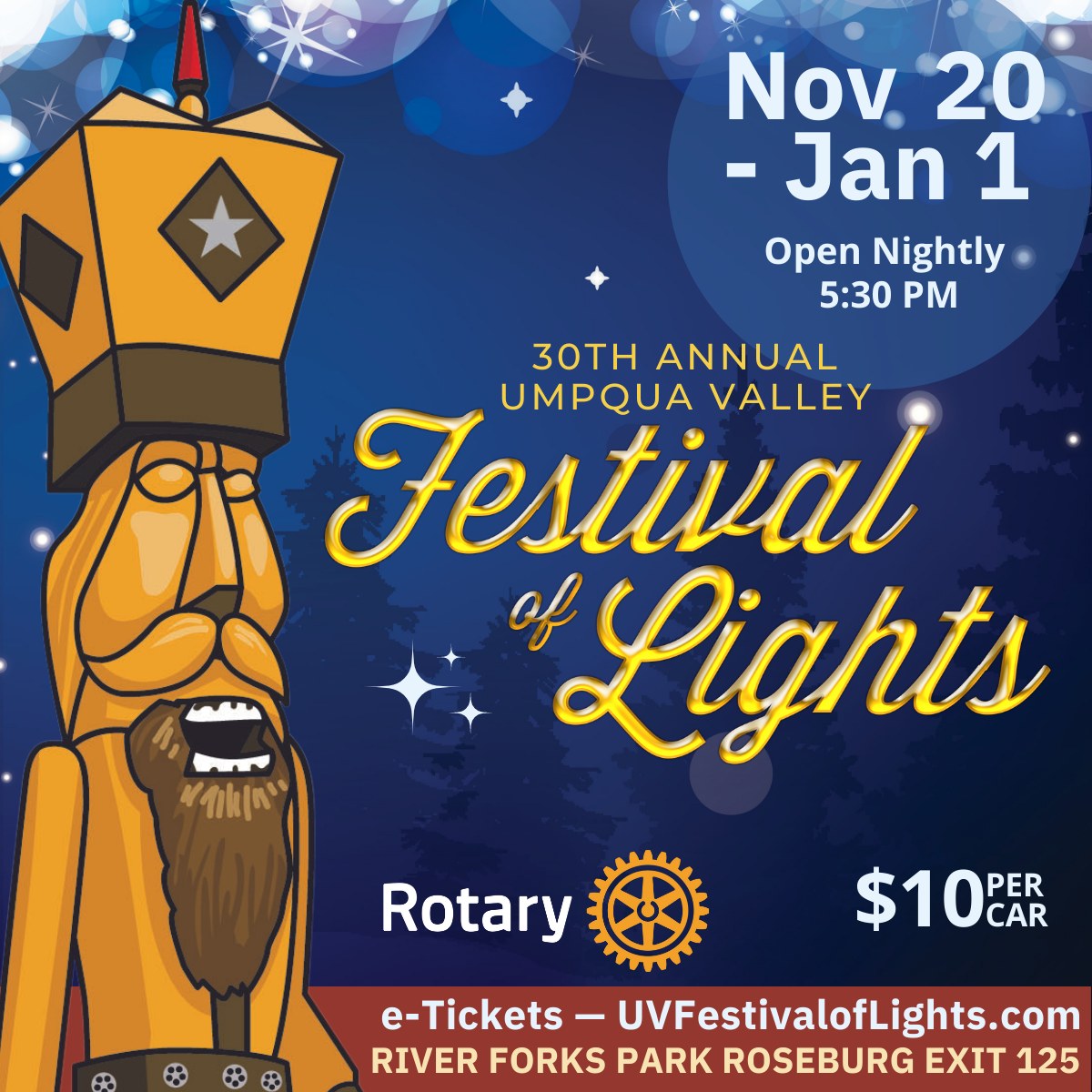 A family-owned small business located right off I-5 at Exit 103, The Happy Donut is open seven days a week […]
860 South Old Pacific Hwy
(541)863-6500
A hometown friendly bakery offering tables inside and outside, with a mini dog park for the traveler that needs a […]
236 N Main St.
(541)643-3306