Camas Valley is a great little town. It's got that off-the-beaten track, locals-only, undiscovered territory kind of charm. We currently don't have any stories or activities for this little gem, so we're counting on you to go exploring and report back.
Things To Do
Nothing is frozen or canned, everything is fresh and cooked to order. Wednesday nights is handmade pasta and Thursdays are […]
508 North 1st Street
(541) 947-2593
From mexican food to pizza to great sandwichs and burgers, this is a great little spot. You can even get […]
1217 North 4th St.
541.947.2248
Our passion is holistic agriculture. We not only sell you meat, we are involved in the day-to-day work of raising […]
207 N. L Street
(541) 947-3789
1900 N. 4th St.
541.947.2925
411 N. F St.
541.947.2201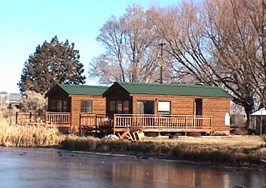 The Lodge at Summer Lake features delicious, hand prepared food, clean comfortable rooms and lakeside cabins, the lovely Fireside room […]
53460 Hwy. 31
(541) 943-3993
Provides access to: Fremont National Recreation Trail #160 which is open to hiking, mountain biking, and horseback riding. Many hikers and […]
Located on Winter Rim 45 minutes west of Paisley, Oregon, Withers Lake is nestled in a shady mixed conifer setting. Withers […]
Upper Buck Creek is your destination for rustic seclusion in a high mountain setting. Located 35 minutes southwest of Silver […]