Bly, OR is in southeastern Klamath County in Oregon along Oregon Route 140. Fremont National Forest surrounds most of the area. Gearhart Mountain Wilderness is approximately 10 miles northeast of the town.
Office Address & Contact
Highway 140
P.O. Box 25
Bly, OR 97622
Phone (541) 353 2427
TDD (541) 947 2717
Fax (541) 353 2750
Activities
Bicycling
Boating
Camping
Fishing
Hiking
Horseback Riding
Other Outdoor
Swimming
Wildlife Viewing
Related Destinations
The Veteran's Memorial is located within the City's Veteran's Park in Downtown Klamath Falls. The Memorial features memorial bricks for […]
Klamath Shuttle is a summer service, traveling from Klamath Falls to Crater Lake.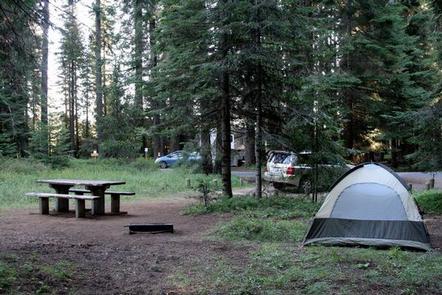 Overview Aspen Point, located on the banks of scenic Lake of the Woods, is a single-loop campground that offers visitors […]
15300 Dead Indian Memorial Rd.
541-949-8020