A Bed & Breakfast Inn where breakfast is king and guests are treated like family. Consider Oak Street Station your home-away-from-home in downtown Ashland.
Contact Information
239 Oak Street
541-482-1726
Related Destinations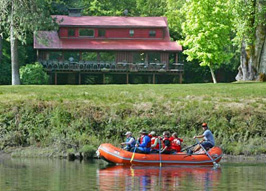 Morrison's Rogue River Lodge is Southern Oregon's premier rafting and fishing resort located on the scenic Rogue River. The beautiful […]
8500 Galice Road
541-476-3825
Welcome to the Chanticleer Inn, Ashland, Oregon's longest-operating B&B. Housed in a 1920 Craftsman, and situated in a quiet, residential […]
120 Gresham St.
541-482-1919
100 Front St.
(541) 866-2474