Time Warp's reputation precedes it, with visiting riders putting the trail at the top of their list. Don't just jump into this ride, however, as it is both physically and technically demanding, with steep, loose descents and plenty of pedaling to get there. Warm up on the other local rides before putting this gem into the rotation so that you can fully enjoy the trail, stunning scenery, and remote feel.
Ask your shuttle driver to point you in the right direction if necessary, but what you'll want to do from the trailhead is ride west on the doubletrack (NRDR20-300) for a two-mile warmup. Actually, "warmup" might be too gentle a word. Although you'll only climb 400 feet, you're starting out at about 6,000 feet in elevation, which through some strange math formula will make it seem approximately 24 times harder than usual.
The doubletrack ends at the top of Time Warp, where it's time to cinch down all the straps, get your thoughts in order, and give a firm grip on the bars as you quickly drop into beautiful alpine terrain. Keep your attention focused on the trail, though, as rocky segments pop out of nowhere and if you hit the deck here you're hours from help. As you start to feel the flow the trees open up and you can get in the groove as you descend 2,600 feet over four miles of sheer joy.
At the bottom of Time Warp, you can keep that goofy grin on your face for five flat miles, before you take on Marty's Trail, a black-diamond option that's full of jumps and usually less crowded than the adjacent Catwalk Trail. (If you're not up for a black diamond, just take Catwalk.) Keep an eye out for Cut Over Trail, which is hard to spot—you'll want to take a right on it. Cut Over Trail eventually T's into lower Catwalk, where you'll turn left to keep heading down, down, down.
Catwalk Trail is a high-speed thrill ride with some rock gardens, doubles, booters, G-outs and side-hill exposure mixed in. You'll drop 1,000 feet in two adrenaline-thumping miles. The fun ends at Toothpick Trail, where you'll head left to Caterpillar Trail. Want more? Good, because Caterpillar has more downhill fun in store for you, followed by the redeveloped Jaberwocky Trail, which is a wide-open blast through the forest.
From here, you'll ride mixed-use trails back into civilization, rolling through neighborhoods and finally coming to a stop in historic downtown Ashland. Stay for dinner and a show, or check the shuttle schedule—you just might be able to squeeze in another ride today.
Riding Season
Typically, you can ride this one from late spring through late fall, but you have to wait for the upper trailhead to be cleared of snow (timing varies by year). The upper trailhead will be closed until the snow melts, the date of which varies greatly from year to year. Ask for details at any bike shop in Ashland.

Activities
Bicycling
Bicycling Routes
Mountain Bike Trail
Related Destinations
The picturesque 988-acre Applegate Lake is nestled in the heart of the RRSNF in the Applegate Valley, and north of […]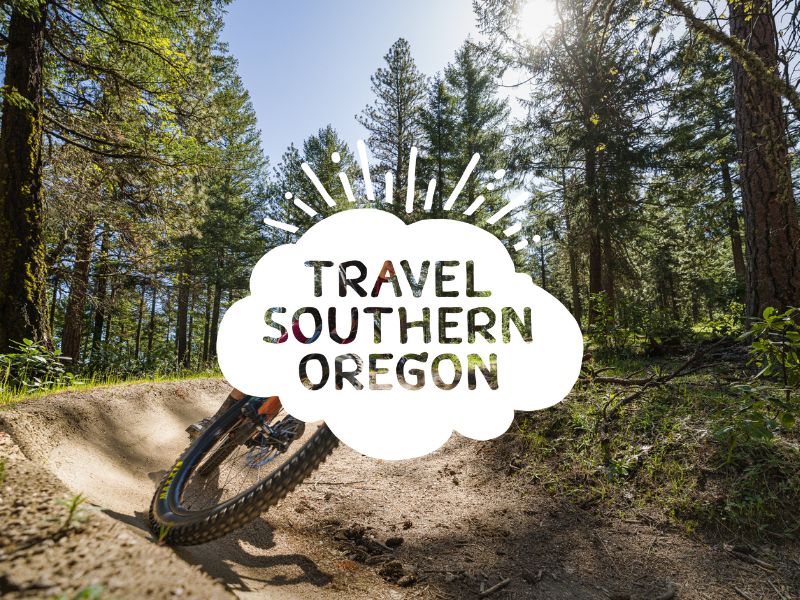 Little Silver Lake is one of the district's most exciting and often overlooked trails. Little Silver Lake itself is one […]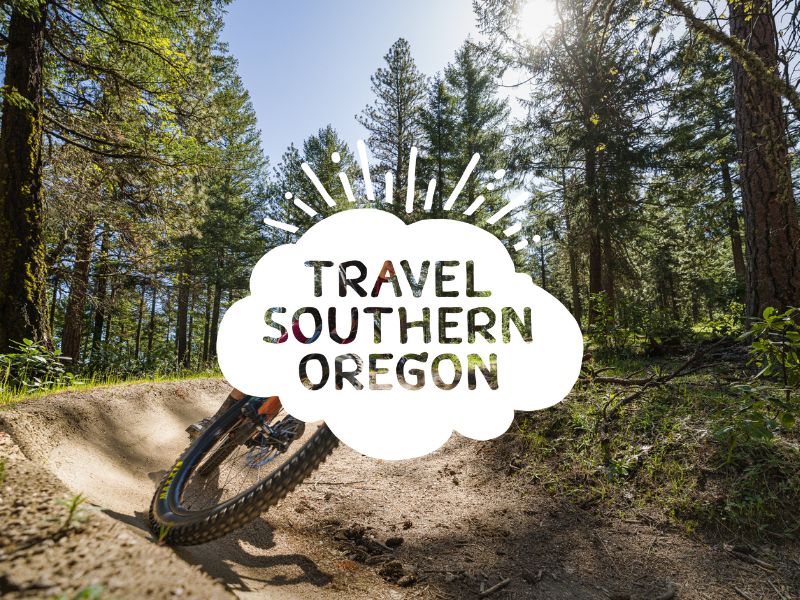 Beginning in 1977 and located in the historic district of Ashland, Cycle Sport serves the community with honest, reliable service […]
191 Oak St.
(541)488-0581