Mercy Foundation is celebrating the Festival of Tree's 30th year! Join the festivities, November 30th through December 3rd, at Seven Feathers Convention Center and Resort! Over the last 29 years, Mercy Foundation's Festival of Trees has raised more than $5 million to benefit youth and families through programs that promote health and wellness.
Silver Bell Luncheon
Thursday, November 30, 10:30am – 1:30pm
RESERVATIONS REQUIRED
$50 per person
Table of 10 – $450
Live and Silent Auctions
FEATURED ENTERTAINMENT: Neil Diamond Impersonator
A Home for the Holidays – A Foster Children's Christmas Party
Thursday, November 30 • Doors open at 5:30pm
Please contact Department of Human Services for more information
Senior Day
Friday, December 1, 9am – 1pm
No cost – Donations appreciated
Gala Benefit Dinner & Auctions
Saturday, December 2 • Doors Open at 5pm
$150 per person
Table of 10 – $1,250
Live & Buy It Now Auctions
FEATURED ENTERTAINMENT: HIT MACHINE
Healthy Family's Christmas Vacation
Sunday, December 3, 11am – 3pm
Admission $5 per family or $2.50 per person or FREE with a pair of new socks and/or undergarment.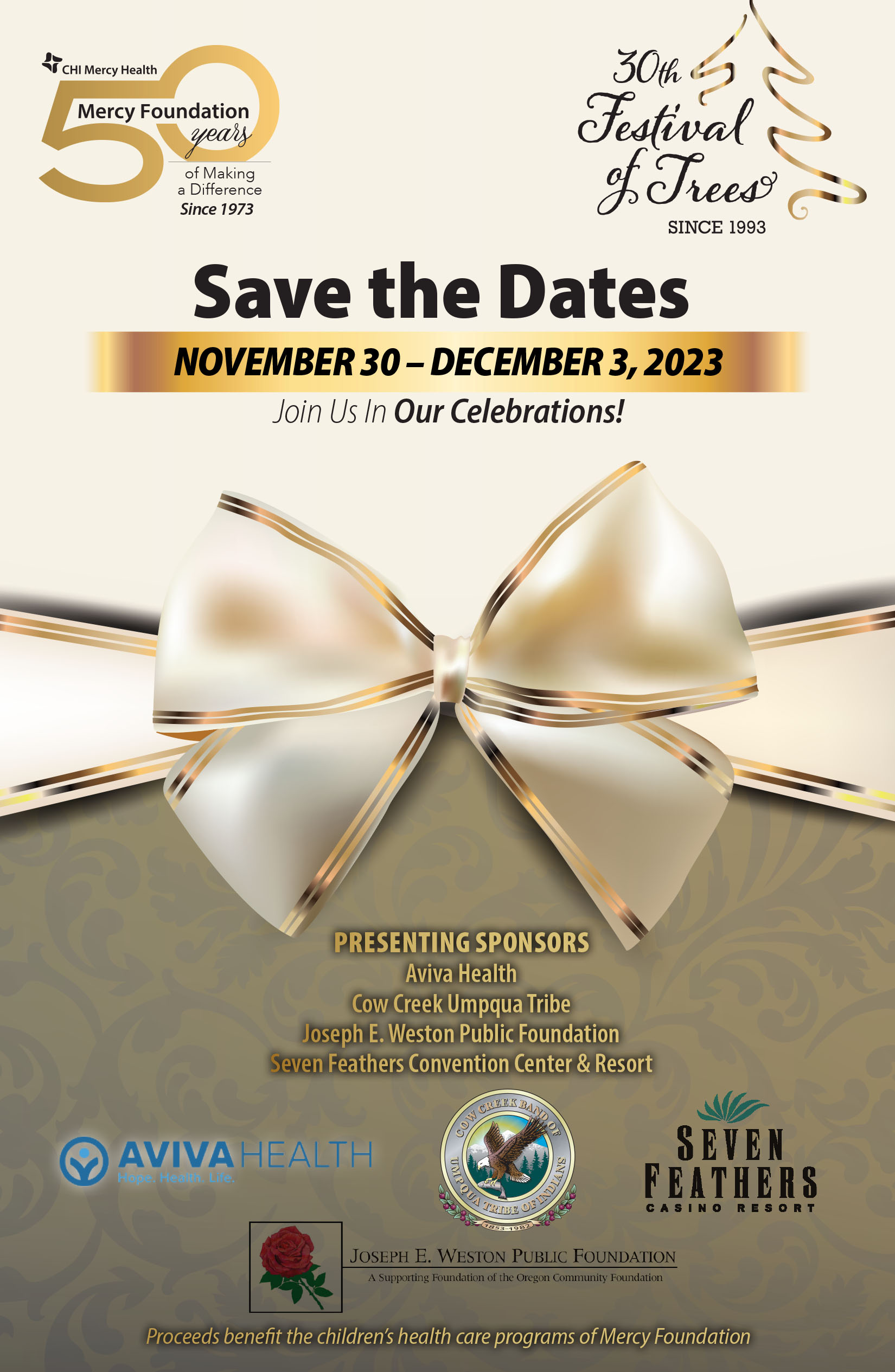 Related Events
31st Annual Umpqua Valley Festival of Lights
380 River Forks Park Road